Odisha: Sardar Rajas Medical College student's relocated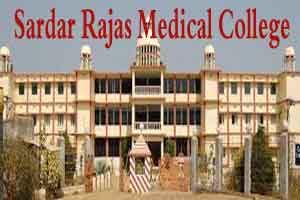 After a prolonged protest by students from other colleges (in the state) over the transfer of 124 students of the Sardar Rajas Medical College in Odisha, the provisional counseling for the said students has now been completed.
The 124 students are reported to be shifted to two government-medical colleges and three private medical colleges. In the interim, their counseling for readmission to these colleges was done, and they have been further advised to report to the selected institutions from December 24-30.
The state government has relocated 109 (who were admitted on the basis of all-India ranks) to government colleges and 15 (who took admission against management quota) were shifted to three private colleges. The 109 students were distributed between MKCG (55) and VIMSAR (54) colleges, sources added.
As reported by a local daily, the additional director of medical education and training (DMET) Umakant Satpathy said, "Tomorrow we will inform the government about admission of the students and also inform the High Court about it,".
This recent decision by the Orrisa High Court to direct the state government for relocation of the 124 students was market by a lot of on-ground action in the government and private medical colleges.
It may be noted that on the grounds of poor infrastructure and inadequate faculty strength, the Medical Council of India (MCI) had withdrawn its recognition and affiliation to the college earlier this year. Following this the future of students was pushed into darkness. On November 18, the High Court had directed the state government to shift these medical students under government quota to the Burla and Berhampur government medical colleges and those admitted under management quota to be transferred to three private colleges in Bhubaneswar, as reported by a
website
.
Earlier, five students of the three medical colleges (VIMSAR, MKCG & Hi Tech) had filed a misc case in the High Court seeking a stay on the counselling and admission of Sardar Rajas students in other government colleges of the state.
As reported by
Express
, continuing their protests over relocation of students of Sardar Rajas Medical College (SRMC), 30 students of MKCG Medical College along with their counterparts from VSS Medical, Burla staged protest at PMG Square recently
A similar agitation was also staged by students of Hi-Tech Medical College, who are demanding that counselling procedure be followed while accommodating students of SRMC in the two Government medical colleges.
They said Government medical seats should be allocated to deserving candidates as per the merit list of National Eligibility and Entrance Test (NEET) of 2013.