Odisha to take action to protect doctors: Sabyasachi Nayak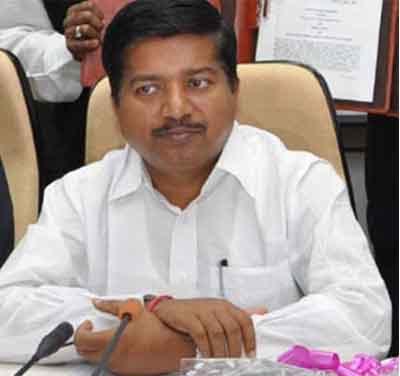 Bhubaneswar: After government doctors threatened mass resignations, the Odisha government said it was taking strong action against those involved in attacks on doctors in the state.
"We are taking strong action against the persons attacking the doctors in government hospitals. The department secretary and I have already discussed with the Home Secretary and DGP about the protection of doctors," said Health Minister Atanu Sabyasachi Nayak.
He said the government would not hesitate to take strong action against the relatives of patients who attacked doctors in government hospitals.
"We have asked the Home Department to deploy police personnel in government hospitals. Besides, CCTVs will be installed in hospitals," said Nayak.
He also urged the Odisha Medical Services Association (OMSA), a body of government doctors in the state, not to go on strike.
OMSA has threatened to tender mass resignation on September 1 if the government fails to ensure security to doctors in hospitals.
The decision of OMSA came after two doctors were attacked in Baleswar district and Puri recently.
"If the state government ensures the security of the doctors, we will be able to work, and no disturbances will happen. If things still don't work, we would go for mass resignation," said OMSA president Nirakar Bhatt.
Recently, Health Secretary Arti Ahuja, in a letter, urged the Home Secretary to set up police posts within the premises of government hospitals.
She said the importance of Medicare Act 10 of 2009 promulgated to curb violence against medicare providers in government might also be emphasized and police stations be requested to include its provisions in the FIR.