................................ Advertisement ................................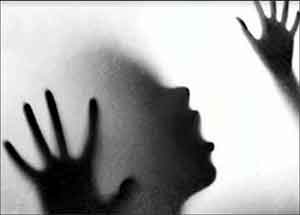 Bhubaneswar: The Odisha Human Rights Commission (OHRC) asked the Koraput administration, inspector general of police and the ST and SC Development Department to inquire into the alleged gangrape case of a minor girl in the district and submit a report in seven days.
The orders were issued by Justice B K Mishra, the acting chairperson of the OHRC, after hearing several petitions filed in connection with the case.
The incident occurred yesterday near Kunduli when the minor, on her way to school, was allegedly waylaid by four men and dragged to a nearby field, where they took turns to rape her, the police said.
................................ Advertisement ................................
A senior police official said the girl had claimed in her statement that the four accused were wearing uniforms.
................................ Advertisement ................................
The rights panel also directed the superintendent of Saheed Laxman Nayak Medical College and Hospital, Koraput, where the girl is undergoing treatment, to submit a report to the commission with details of her medical condition within a week.
"If necessity arises, the victim may be sent to a more advanced medical centre for better treatment, even if it is outside the state," the commission said in its order.
The rights body also asked the district administration to arrange for the victim's counselling and provide necessary financial and legal assistance to her family from the Chief Minister's Relief Fund.
"Proper medical facilities and shelter be provided to the victim as well as to her parents. The Collector and District Magistrate, Koraput, and the Superintendent of Police, Koraput, to provide protection to the victim and her parents so that they would not be subjected to any kind of pressure to hush up the incident," Justice Mishra said in the order.
A series of petitions was filed in connection with the case by human rights activists, who claimed that suspected security personnel accosted the girl, a class 9 student of a local school, and raped her.
They sought financial and legal aid for the girl and her family.
Studied at Indraprastha College for Women (Delhi University), completed in year 2014. Currently working with Medical Dialogues, a online Medical news paper dedicated for healthcare Professionals.
0 comment(s) on OHRC seeks report from SLN Medical College on Koraput gangrape case in 7 days