Rare case of Gastrointestinal Myeloid Sarcoma reported in NEJM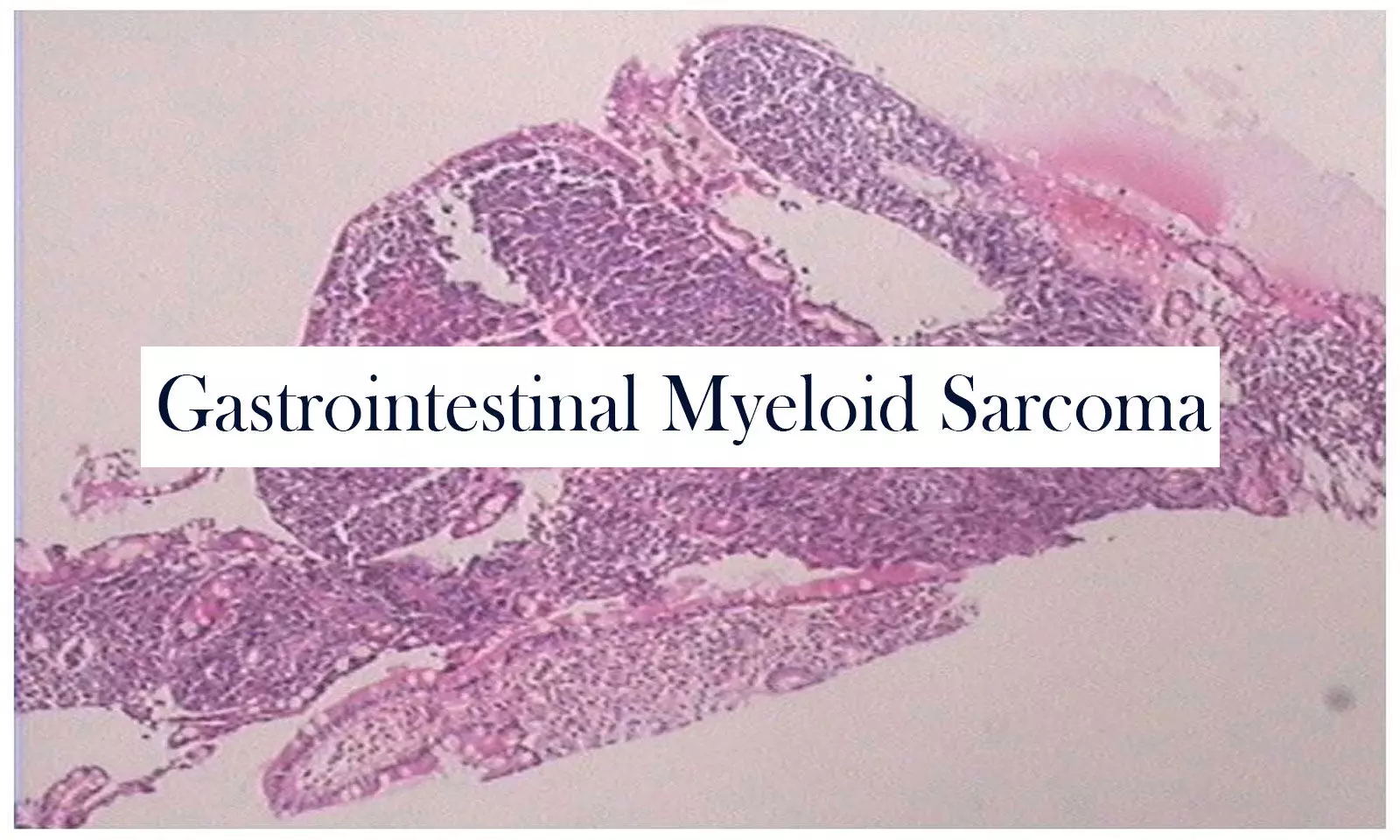 Dr Trisha S. Pasricha and Dr Diane Abraczinskas at Massachusetts General Hospital, Boston, MA have reported a rare case of Gastrointestinal Myeloid Sarcoma that has been published in the New England journal of Medicine.
Myeloid sarcoma is a malignant neoplasm of myeloid origin that locates outside the bone marrow.These patients usually present with nonspecific symptoms, including abdominal pain, nausea, vomiting, bowel obstruction or gastrointestinal bleeding without bone marrow involvement, thus being easily misdiagnosed.Most patients subsequently develop acute myelogenous leukemia (AML), and their prognosis is poor.
According to the history a 59-year-old man presented to the primary care clinic with a 3-month history of abdominal pain after eating. He had a history of immune thrombocytopenia and acute myeloid leukemia and had undergone allogeneic hematopoietic stem-cell transplantation 2 years before presentation.
Analysis of a bone marrow–biopsy sample performed 4 months before presentation had revealed 100% donor chimerism. Physical examination of the abdomen showed diffuse tenderness on deep palpation. Findings from laboratory studies included a white-cell count of 3640 per cubic millimeter (normal range, 4500 to 11,000), a hemoglobin level of 10.6 g per deciliter (normal range, 13.5 to 17.5), and a platelet count of 16,000 per cubic millimeter (normal range, 150,000 to 400,000).
Esophagogastroduodenoscopy was performed, and multiple polypoid masses were observed in the stomach (Panel A) and duodenum (Panel B). A biopsy specimen was obtained, and histopathological findings were consistent with myeloid sarcoma; the diagnosis was confirmed by flow cytometry and immunohistochemical staining, which showed evidence of disease relapse.
Additional genetic testing revealed TP53 variants, which were detected in a previous bone marrow sample, and new somatic mutations with NF1 and ASXL1 variants. Myeloid sarcoma is a solid tumor manifestation of acute myeloid leukemia and can occur without blood or bone marrow disease. The patient started treatment with azacitidine and venetoclax at a local cancer center.
for further references log on to:
DOI: 10.1056/NEJMicm2001235
Source : New England journal of Medicine