Antiemetic fosnetupitant safe in breast cancer patients receiving AC/EC: study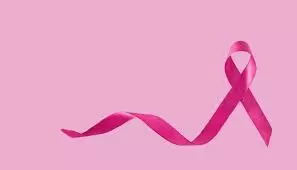 Fosnetupitant (FosNTP) demonstrated favourable safety as Anti-emetic for breast cancer patients receiving chemotherapy, according to a recent study published in journal cancer.

A previous phase 2 study had shown a favourable safety profile and antiemetic activity of FosNTP in patients receiving cisplatin-based chemotherapy.
Breast cancer can occur in women and rarely in men. Symptoms of breast cancer include a lump in the breast, bloody discharge from the nipple and changes in the shape or texture of the nipple or breast. Its treatment depends on the stage of cancer. It may consist of chemotherapy, radiation, hormone therapy and surgery.
Advances in screening and treatment for breast cancer have improved survival rates dramatically. Overall, the rate of breast cancer declined by about 40%Trusted Source between 1989 and 2017. A 2019 study showed, however, that the rate in the United States may no longer be declining in women aged 20–39 years.
In the randomized, double-blind, multicenter, phase 3, CONSOLE-BC trial, 102 patients with breast cancer treated with AC/EC chemotherapy were randomly assigned to receive either FosNTP or fosaprepitant (FosAPR), both in combination with intravenous palonosetron and dexamethasone.
The primary outcome was the incidence of treatment-related adverse events (TRAEs). The funding was given by Taiho Pharmaceutical Co., Ltd.
Key results of the study:
TRAEs were seen in 21.2% (95% CI, 11.1%-34.7%) of patients in the FosNTP group vs 22.0% (95% CI, 11.5%-36.0%) in the FosAPR group.
The frequency of TRAEs relevant to injection site reactions was 5.8% in the FosNTP group vs 26.0% in the FosAPR group.
Grade 3 or higher TRAEs occurred in 9.6% of patients in the FosNTP group vs 0% in the FosAPR group, with none resulting in death or treatment discontinuation.
Thus, Anti-emetic Fosnetupitant (FosNTP) demonstrated favorable safety, with a low risk of injection-site reactions in patients with breast cancer receiving chemotherapy with doxorubicin-cyclophosphamide or epirubicin-cyclophosphamide (AC/EC).
Reference:
Antiemetic fosnetupitant safe in breast cancer patients receiving anthracycline-cyclophosphamide by Matsuura K & al published in the Medscape.
For further reference log on to:
https://doi.org/10.1002/cncr.34088
Source : Medscape BDS
Dr. Shravani Dali has completed her BDS from Pravara institute of medical sciences, loni. Following which she extensively worked in the healthcare sector for 2+ years. She has been actively involved in writing blogs in field of health and wellness. Currently she is pursuing her Masters of public health-health administration from Tata institute of social sciences. She can be contacted at editorial@medicaldialogues.in.