ctDNA assay not reliable for detecting recurrence of colorectal cancer after surgery: JAMA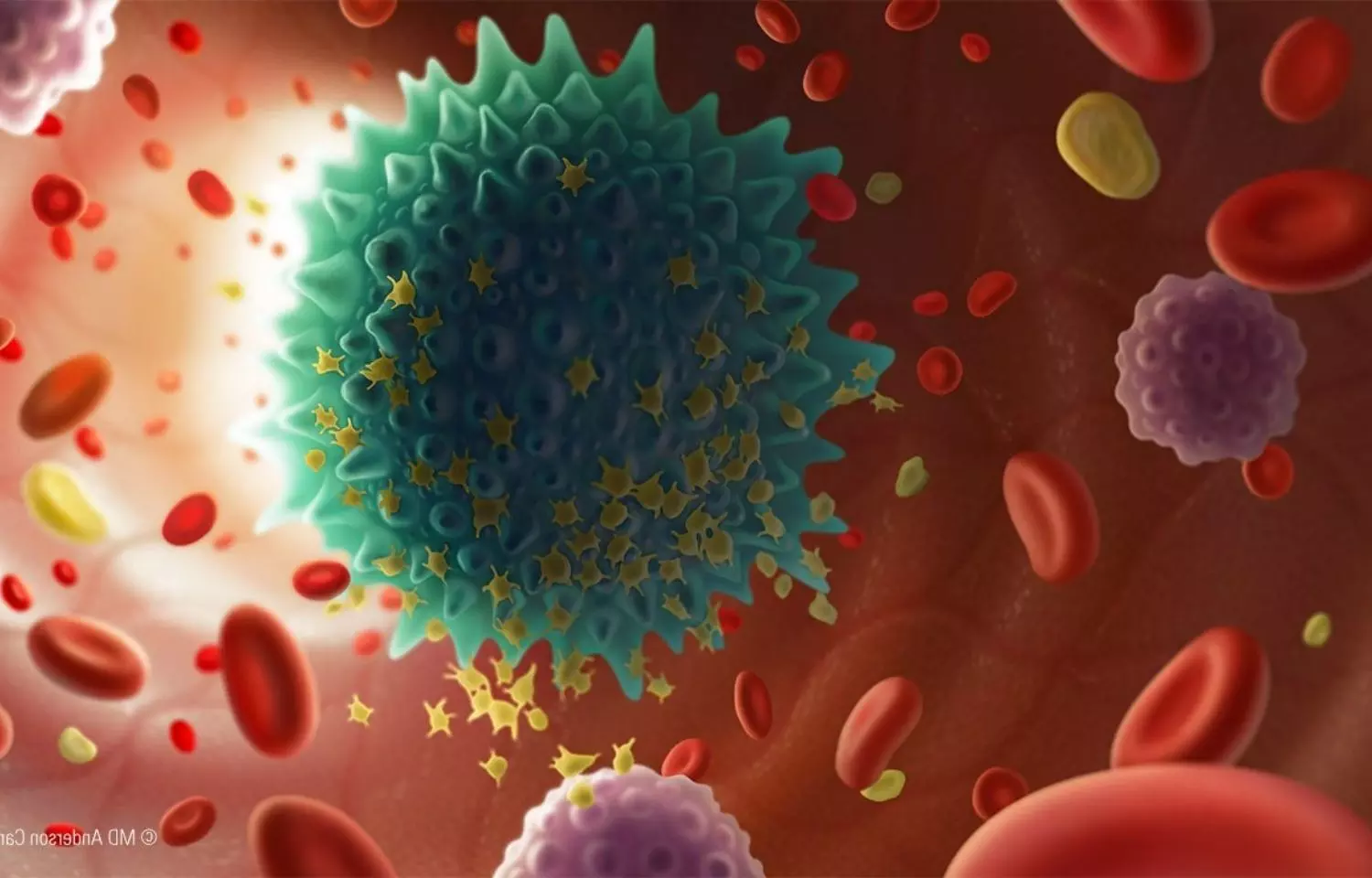 California: Circulating tumor DNA (ctDNA) assay is not advantageous over standard imaging and carcinoembryonic antigen (CEA) measurement for detecting colorectal cancer recurrences after resection, reveals a recent study. The study was published in JAMA Network Open on March 8, 2022.
A ctDNA assay (Signatera; Natera) has been marketed for use in the surveillance of resected colorectal cancer. However, there is not much data supporting such a practice. Signatera (Natera) is a personalized, tumor-informed, multiplex polymerase chain reaction-based next-generation sequencing assay for detecting ctDNA.

Against the above backdrop, Marwan Fakih, City of Hope Comprehensive Cancer Center, Duarte, California, and colleagues aimed to compare a ctDNA assay with standard radiographic imaging and measurement of CEA levels, per National Comprehensive Cancer Network guidelines, in the surveillance of resected colorectal cancer.
The retrospective, single-center cohort study evaluated surveillance strategies of ctDNA, imaging, and measurement of CEA levels in patients with resected colorectal cancer. The inclusion criteria for the study were met by a total of 48 patients with curatively resected colorectal cancer (28 men [58.3%]; median age, 60 years) and underwent surveillance by ctDNA, imaging, and measurement of CEA levels.
The study revealed the following findings:
Fifteen patients had disease recurrence during surveillance.
Positive ctDNA findings confirmed disease recurrence in 8 patients; imaging, in 9 patients; CEA levels, in 3 patients; and combined imaging plus CEA levels, in 11 patients. Numerically, ctDNA did not perform better than imaging in detecting recurrence, with sensitivities of 53.3% and 60.0%, respectively.
The combination of imaging plus measurement of CEA levels (sensitivity, 73.3%) had a numerical advantage compared with ctDNA in identifying recurrence.
No significant difference was noted among ctDNA (median, 14.3 months), imaging (median, 15.0 months), or imaging plus measurement of CEA levels (median, 15.0 months) in the time to identify disease recurrence.
"Our findings suggest that the ctDNA assay does not hold definitive advantages as a surveillance strategy versus standard imaging combined with measurement of CEA levels when performed per NCCN guidelines," wrote the authors.
They concldued by saying that, "the correlation between low-burden lung recurrence and negative ctDNA findings should be investigated further in larger prospective studies."
Reference:
Fakih M, Sandhu J, Wang C, et al. Evaluation of Comparative Surveillance Strategies of Circulating Tumor DNA, Imaging, and Carcinoembryonic Antigen Levels in Patients With Resected Colorectal Cancer. JAMA Netw Open. 2022;5(3):e221093. doi:10.1001/jamanetworkopen.2022.1093
KEYWORDS: JAMA, colorectal cancer, recurrence, resection, ctDNA assay, circulating tumor DNA, carcinoembryonic antigen, Signatera, Natera, Marwan Fakih
Source : JAMA Network Open MSc. Biotechnology
Medha Baranwal joined Medical Dialogues as an Editor in 2018 for Speciality Medical Dialogues. She covers several medical specialties including Cardiac Sciences, Dentistry, Diabetes and Endo, Diagnostics, ENT, Gastroenterology, Neurosciences, and Radiology. She has completed her Bachelors in Biomedical Sciences from DU and then pursued Masters in Biotechnology from Amity University. She has a working experience of 5 years in the field of medical research writing, scientific writing, content writing, and content management. She can be contacted at  editorial@medicaldialogues.in. Contact no. 011-43720751