ESMO releases Guideline on the management of cancer-related fatigue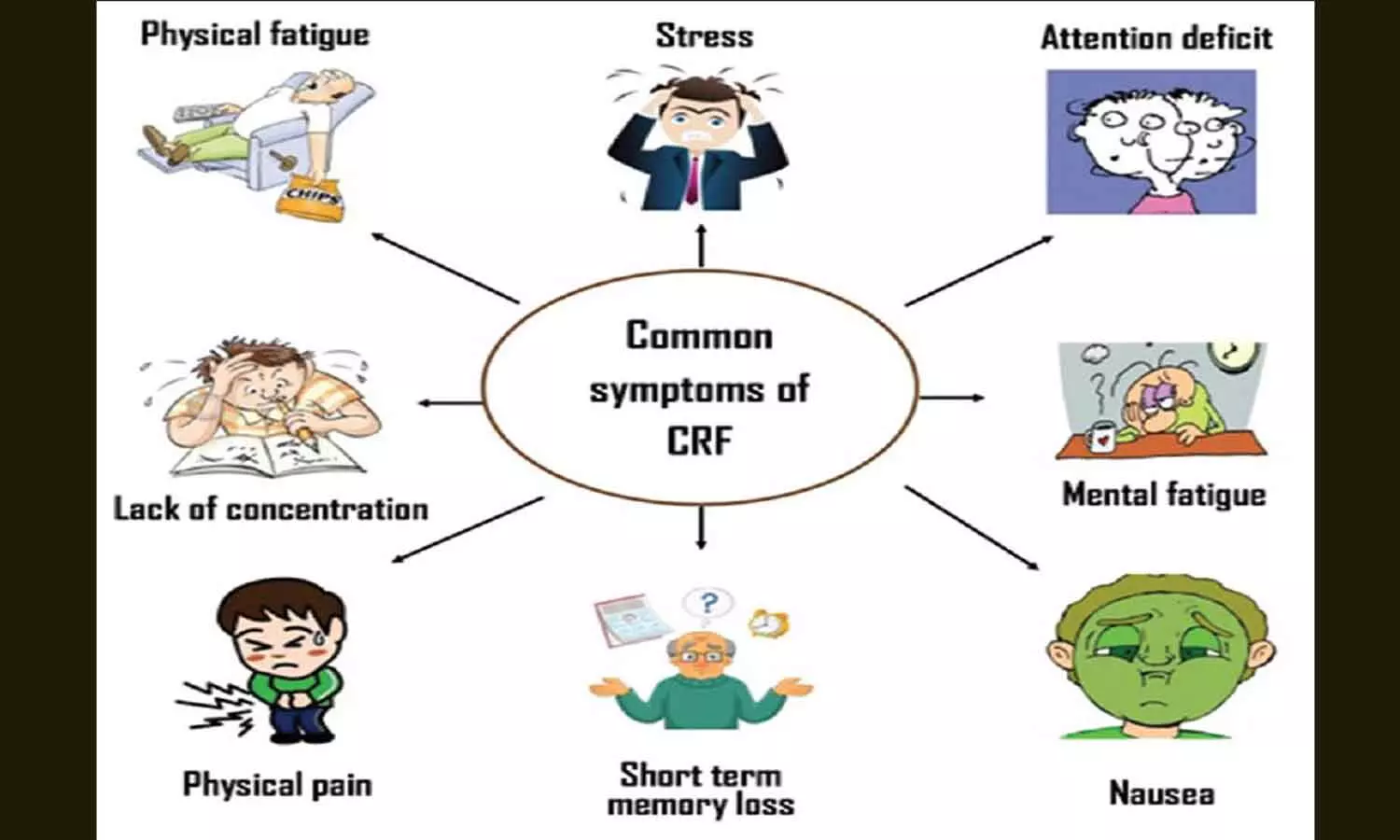 European Society for Medical Oncology has released an update on the ESMO Clinical Practice Guideline on the management of cancer-related fatigue (CRF) .The updated guidelines have been published in the Annals of Oncology.This updated ESMO Clinical Practice Guideline provides key recommendations on the management of cancer-related fatigue.Authorship includes a multidisciplinary group of experts from different institutions and countries in Europe and abroad.
Guidelines for the management of cancer-related fatigue (CRF) emphasize evidence-based strategies for reducing this common symptom. The largest body of data exists for the benefits of exercise for reducing CRF. Patient education and counseling are also considered integral to effective management of CRF. Additional interventions can be nonpharmacologic or pharmacologic, although a combination of approaches may be employed. Several factors known to be associated with CRF may be particularly amenable to treatment.
The key treatment recommendations are provided including levels of evidence and grades of recommendation where applicable
"[CRF] cancer-related fatigue is different from other types of fatigue by its severity and persistence and the inability to alleviate it through rest or sleep", explain Alessandra Fabi (IRCCS Regina Elena National Cancer Institute, Rome, Italy) and fellow members of the ESMO Guidelines Committee.
The guidelines include advice on shared-decision making between patients and healthcare professionals, the diagnosis criteria for CRF, and screening and risk assessment for the condition, including specialist advice for the care of elderly patients.
The Committee also reviewed the research and has advised on the management of cancer-related fatigue through exercise, psychosocial interventions, mind–body interventions, yoga, acupuncture, and the use of pharmacologic agents including psychostimulants, antidepressants, acetylcholinesterase inhibitors, and corticosteroids, as well as nutraceutical treatments.
Education and counseling are essential for helping cancer patients anticipate and cope with fatigue that may be associated with their disease or related to their cancer treatments. Effective strategies for coping with fatigue include energy conservation, activity management, optimizing restful sleep, and use of relaxation techniques. The most convincing data exist for the benefits of physical exercise in reducing CRF, although patient limitations must be considered.
For further reference log on to:
Ann Oncol 2020; https://doi.org/10.1016/j.annonc.2020.02.016
Source : European Society for Medical Oncology