Metformin and Vitamin D Improve Clinical Outcomes of Cholangiocarcinoma: Study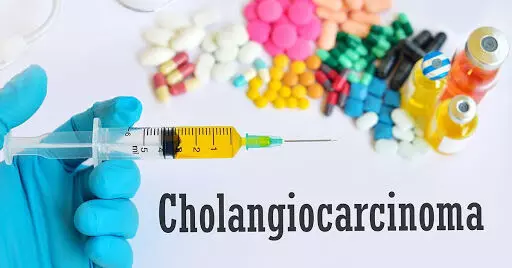 Cholangiocarcinoma (CCA) is the most common biliary malignancy and the second most common hepatic malignancy after hepatocellular carcinoma (HCC). A recent study suggests that Vitamin D intake improves disease-free survival (DFS) in patients undergoing surgery and Metformin intake improves the clinical outcome in advanced disease. The research has been published in the journal Oncology on February 24, 2021.

In the last few years, there has been increasing interest in non-cancer medications and their potential anti-cancer activity. Data are not available in cholangiocarcinoma (CCA) patients. Several in vitro and in vivo studies have indicated that metformin inhibits the growth of gastric, esophageal, and hepatocellular carcinoma cells. However, the effect of metformin and Vitamin D, especially in CCA remains unknown. Therefore, researchers of Italy conducted a study to fill this gap by investigating the potential impact in terms of clinical outcome of the common non-cancer medications.
It was a retrospective study of 537 patients with CCA, from 7 Italian medical institutions. Researchers examined 197 patients undergoing surgery for disease-free survival (DFS) and 509 patients with an advanced stage for overall survival (OS). They evaluated the role of intake of vitamin D, aspirin, metformin, statins, and diuretics.
Key findings of the study were:
• Upon analysis, researchers noted that Vitamin D users had a longer DFS than the nonusers (HR 0.55).
• Among advanced stage CCA, they found an association between OS and metformin intake versus never users (HR 0.70), and in patients who have started taking metformin after chemotherapy versus before chemotherapy and never users (HR 0.4).
The authors concluded, "Our results highlighted that vitamin D intake improves DFS in patients undergoing surgery. Metformin intake after starting chemotherapy can improve the clinical outcome in advanced disease. These results could open up new therapeutic strategies in cholangiocarcinoma patients. We are planning to undertake a prospective study to validate these data."
For further information:
Article Source :
Oncology