Prostatectomy for prostate cancer worsens sexual function and incontinence: JAMA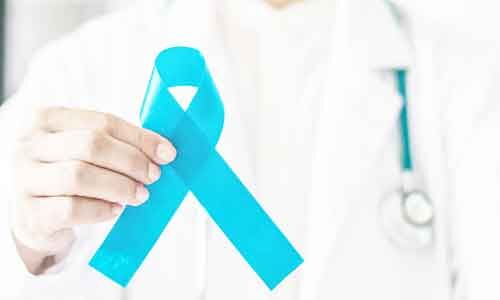 USA: Men with prostate cancer who undergo prostatectomy face a higher risk for some functional deficits -- worse urinary incontinence and worse sexual function --at 5 years than those who receive other treatments, according to a recent JAMA study. However, prostate-cancer survival did not differ across the treatment groups. Also, most differences in functional outcomes (e.g., urinary, bowel, or sexual function) across the treatments were minimal at 5 years' follow-up.
Prostate cancer affects the prostate gland which is situated distal to the bladder neck. It is commonly seen in men above the age of 60. Typically, the symptoms are a frequent urge to urinate, painful urination, repeated urinary tract infections (UTI) and occasionally blood in the urine.
Understanding the adverse effects of contemporary treatment approaches for men with favorable-risk and unfavorable-risk localized prostate cancer could inform treatment selection. Karen E. Hoffman, Department of Radiation Oncology, The University of Texas MD Anderson Center, Houston, and colleagues compared functional outcomes associated with prostate cancer treatments over 5 years after treatment.
The researchers collected data from 5 Surveillance, Epidemiology and End Results Program sites and a US prostate cancer registry, with surveys through September 2017. The study involved 1386 men with favorable-risk prostate cancer and 619 men with unfavorable-risk prostate cancer diagnosed in 2011 through 2012.
Men with favorable-risk disease received active surveillance, nerve-sparing prostatectomy, external beam radiation therapy (EBRT), or low-dose-rate brachytherapy, while those with unfavorable-risk disease underwent prostatectomy or EBRT with androgen deprivation therapy.
Key findings of the study include:

For men with favorable-risk prostate cancer, nerve-sparing prostatectomy was associated with worse urinary incontinence at 5 years and sexual function at 3 years compared with active surveillance.
Low-dose-rate brachytherapy was associated with worse urinary irritative, sexual, and function at 1 year compared with active surveillance.
EBRT was associated with urinary, sexual, and bowel function changes not clinically different from active surveillance at any time point through 5 years.
For men with the unfavorable-risk disease, EBRT with ADT was associated with lower hormonal function at 6 months and bowel function at 1 year, but better sexual function at 5 years and incontinence at each time point through 5 years, than prostatectomy.
"Men undergoing prostatectomy reported clinically meaningful worse incontinence through 5 years compared with all other options, and men undergoing prostatectomy for unfavorable-risk disease reported worse sexual function at 5 years compared with men who underwent EBRT with ADT," concluded the authors.
The study, "Patient-Reported Outcomes Through 5 Years for Active Surveillance, Surgery, Brachytherapy, or External Beam Radiation With or Without Androgen Deprivation Therapy for Localized Prostate Cancer," is published in the journal JAMA.

Source : JAMA