Vismodegib effective against advanced basal cell carcinoma, finds study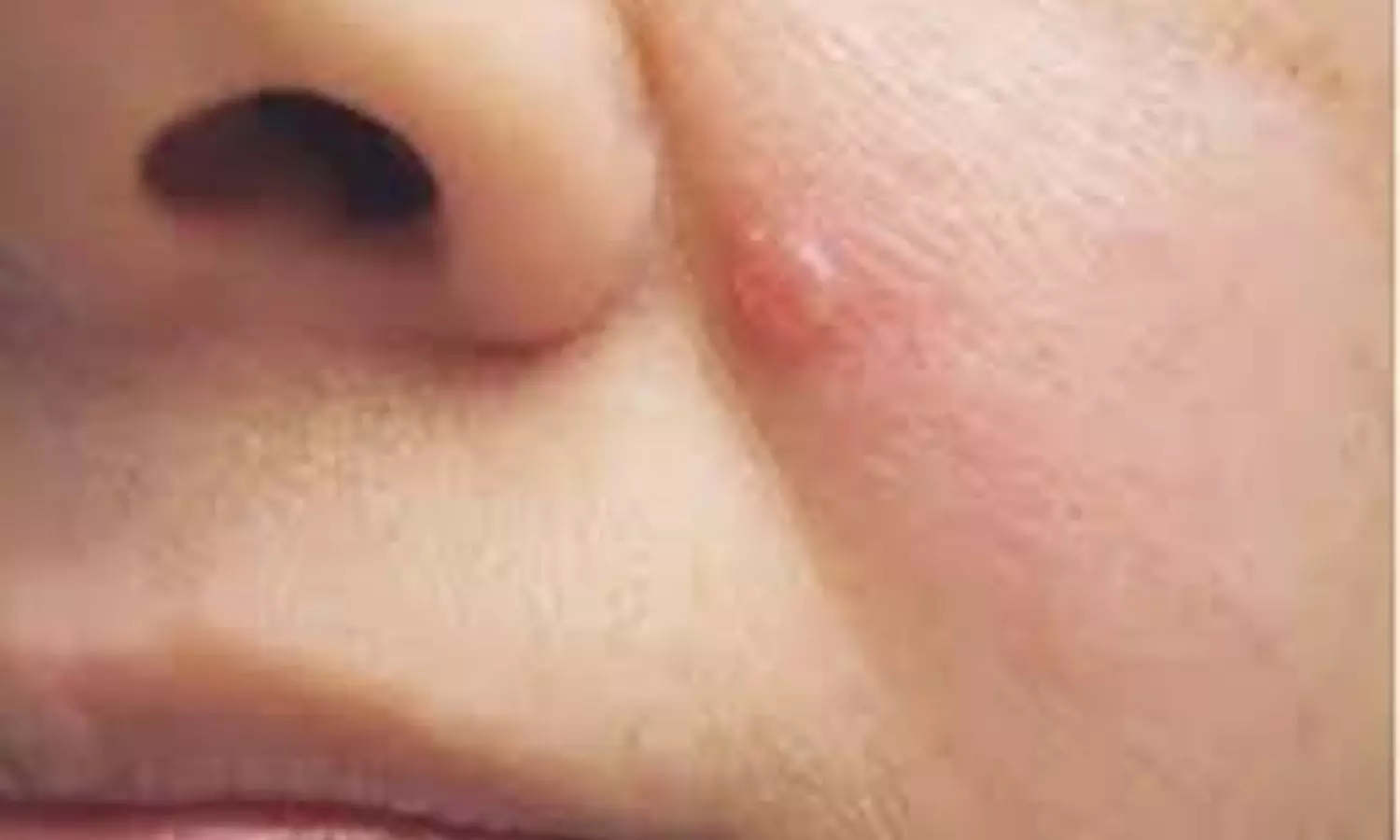 Canada: A recent study has reported vismodegib to be an effective treatment for advanced basal cell carcinoma (aBCC); however, toxicity remained an important factor to limit treatment duration. Also, a significant number of the treated patients became amenable to radiotherapy or surgery. The findings, published in the Journal of Cutaneous Medicine and Surgery, were based on real-world experience.
Vismodegib, a novel hedgehog pathway inhibitor, has revolutionized the treatment of aBCC patients who are poor candidates for surgery or radiation. However, not many studies have explored its use to facilitate further surgery or radiotherapy, and the optimal treatment duration to balance outcomes with adverse effects.
Justin Tong, Schulich School of Medicine & Dentistry, Western University, London, ON, Canada, and colleagues, therefore, performed a retrospective study to characterize the disease response, progression, and recurrence outcomes of BCC patients, and to report the impact of subsequent therapies.
The study included 46 adult patients with advanced basal cell carcinoma (aBCC), including both locally advanced (laBCC) and metastatic (mBCC) disease, treated with vismodegib at a single center from 2012 to 2019.

Thirty-six of them had laBCC, and 10 had mBCC. They were given treatment for over a mean of 21.9 months.
Following were the study's key findings:
50% had a complete response (CR), and 41.3% achieved partial response (PR).
The median time to maximal response was 5.3 months.
23.9% had resected disease at median of 17.2 months, and 23.9% received radiotherapy.
69.6% experienced progressive disease after the achievement of CR or PR.
Among 17 CR patients, who stopped treatment, 82.3% experienced subsequent relapse; 85% attained a repeat response.
43.5% discontinued treatment at least once due to adverse effects.
"With a response rate of 91%, London Regional Cancer Center's (LRCP)'s experience with vismodegib supports its effectiveness in treatment of aBCC," the authors wrote.
Reference:
1. Tong J, Mitchell B, Roth K, Logan D, Ernst S. Real-World Experience of Vismodegib in Advanced Basal Cell Carcinoma at a Canadian Cancer Center. Journal of Cutaneous Medicine and Surgery. October 2021. doi:10.1177/12034754211051234
Source : Journal of Cutaneous Medicine and Surgery