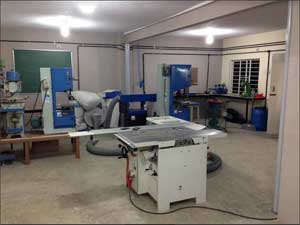 Mumbai: Maharashtra health ministry's decision to appoint a single agency to carry out repair work of important machines and tools in the state-run hospitals seems to have started showing results, with around 15,000 apparatuses being fixed in the last six months.
The ministry had appointed Fabre Sindoori Management Services six months back to carry out the repair work of the machinery that was facing problems in operation.
"The firm has repaired the medical equipment that was not functioning due to several technical and other issues. The repair work of important machines like CT-scan, ventilator, X-ray, dialysis, among others," a statement issued by state health minister Dr Deepak Sawant said.
"There have been several complaints against the non-functioning machines at the government-run hospitals. The load of patients, lack of funds, number of companies that supplied the machinery as well as organisations appointed for maintenance work of the machinery had led to a chaos. Hence, we decided to appoint one organisation, which will repair different types of machines and reinstate the health services," Sawant said.
There are 68,995 registered machines in the state-run hospitals across Maharashtra, of which 5,060 equipment were listed for repair. Besides that, some other tools were also fixed by the state-appointed agency. All the repaired tools and apparatuses are now in operation, the statement said.
A detailed mapping of these equipment was also carried out in the last six months and data regarding the purchase, guarantee, servicing and repair work has been compiled, the statement said.
0 comment(s) on One firm Army : Govt appointed agency fixes 15,000 tools in state run hospitals