One third Patients dissatisfied with services at AIIMS : Mera Aspataal Survey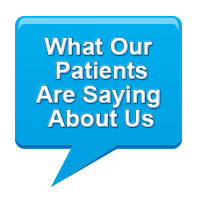 Staff Behaviour -major reason for patient dissatisfaction 
New Delhi: The 1st set of results of the recently launched "Mera Aspatal" initiative, a government feedback mechanism on hospitals are out and the results point toward a high level of dissatisfaction by the patients with the services at government hospitals.
Three major government hospitals including AIIMS, RML  and PGIMER have have been highlighted with feed back showing that 
one-third — 33 per cent at AIIMS and 31 per cent each at the other two — were not satisfied with services
, reports Indian Express. The results highlighted the following


 STAFF Behaviour- An  analysis of the reports speaks of staff behavior as the most crucial reason for the reported patient dissatisfaction —46 per cent at AIIMS and 45 per cent each in RML and PGIMER.


 Cleanliness- 6 % of the patients giving their feedback were not satisfied with Cleanliness at AIIMS, with this figure being 7% and 5% for RML and PGI respectively


Cost of the Treatment- 6-7 per cent people were found to be dissatisfied with cost of treatment at the three institutes


Quality of Treatment-About 10-33 per cent were not satisfied with the quality of treatment received at all the hospitals. For AIIMS particularly, 19% patient responders were not happy with the quality of treatment provided at the institute, with this figure being 10% for RML and PGIMER, reveals IE


Since the launch of the programme, 2,46,565 patients visited AIIMS, 1,97,954 visited RML and 2,64,778 visited PGIMER.
Feedback results have also been release for many government hospitals across the country. With the initiative, SMSes were sent out to 2,738 patients in Gujarat who had visited the 10 government hospitals in the state that are a part of the scheme, 897 patients who visited hospitals in Telangana, 329 patients who visited 15 hospitals in Tamil Nadu and 2,98,656 patients who visited 31 government hospitals in Rajasthan. Calls were subsequently made to only those patients who had responded saying that were dissatisfied with the overall experience.
J P Nadda, Union Minister of Health and Family Welfare on 29-August-2016,launched the "Mera Aspataal / My Hospital" initiative. The initiative involves a process of collecting patient feedback through a web portal, SMS service and an interactive voice response system. Intended to help assess all central government and district-level hospitals, it presently covers some 60 hospitals.
The initiative works, based on a star rating plan for public health institutions with elaborate guidelines already prepared to rate community health centres between zero and five stars.
"The analysis will add weight to our quality assessment but whether the results impinge on the performance appraisal of medical superintendents of these institutions is a call for state governments to take. We want them to use this information in drawing up ACRs of senior people in these hospitals. The feedback will also be taken into account in the National Quality Assurance Plan for health facilities and the proposed star ratings of government hospitals," a senior official told The  Indian Express
Read Also : 
JP Nadda Launches Patient Feedback or Mera Aspataal Initiative