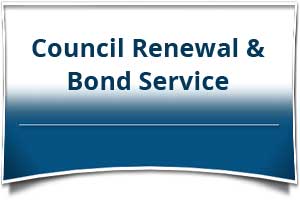 Mumbai: Doctors who have obtained their undergraduate and postgraduate medical degrees from government medical colleges in Maharashtra, would not be allowed to renew their registrations with the Maharashtra Medical council, unless they submit the proof of their one year mandatory service to the council. A public notice to this effect was taken out by the Registrar, Maharashtra Medical council and can be accessed on the council's website.
..all the Medical Practitioners who have obtained Graduate/ Post Graduate/Super specialty, degree/diploma from Government/ Corporation Medical Colleges in Maharashtra are hereby informed that it is mandatory for them to submit bond free certificate from The Director, Directorate Medical Education and Research (DMER), Government of Maharashtra, at the time of Renewal of their Registration with the Maharashtra Medical Council.
The move comes as a part of the government to ensure availability of medical practitioners at rural posts, and to track down those who did not take up the bond service , as promised at the time of their entry to the state medical colleges.
The notice re-iterates that non-compliance of bond service is a violation of code of medical ethics, and would draw punishment from the council under the relevant provisions of the MMC Act which can even lead to cancellation of license.
All the Bonded Medical Practitioners who have obtained Graduate/ Post Graduate/ Super specialty, degree/diploma from Government /Municipal Corporation Medical Colleges in Maharashtra have to complete the required bond services. Non compliance of Bond service will be treated as misconduct as per Chapter 1 Clause 1.9 of Indian Medical Council (Professional Conduct Etiquette and Ethics) Regulation 2002 and as per directions from Government of Maharashtra Ref. No.MMC-0816/C.R.33/ Act, dated 05/01/2017. All the practitioners shall obey the Government Rules and Regulations, failure to comply will make the practitioner liable for action as per section 22(1) of Maharashtra Medical Council Act 1965.
The move is indeed different, as with the notice, the council has encompassed all medical practitioners under one rule. Renewal with the state medical council is a mandatory exercise that needs to be undertaken by all medical practitioners, at every 5 years of their service. Moreover, it has created immense confusion in the minds of around 80,000 medical practitioners in the state
Speaking to Medical Dialogues Team, Dr Ravi Wankhedkar, President Elect IMA said, " The notice, with its lack of clarity has created more confusion, rather than offering solutions to the bond issue. For instance, i finished my medical education 35 years back, when there was no such law. How am i supposed to get the bond free certificate, now?"
The notice also seems a bit ill timed. " The registration cycle was renewal ended in the month of April. Now with more than 50,000 already completed have their renewal. Such a notice, if at all be introduced, should have taken place in the month of February or March," he added
Does it serve the Purpose?
It seems that the intent of the notice is to ensure that medical practitioners who have passed from government medical colleges, either serve their bond service or pay up the penalty associated with the bond rule. However, a generalized blanket rule for 80,000 registered medical practitioners in the state seems to be a bit far-fetched when it comes to implementation.
" DMER has the list of all those doctors who have violated the bond conditions.Rather than imposing a blanket rule, government should apply a targeted approach and the council should initiate their action against those, who have actually violated the conditions." added Dr Wankhedkar
4 comment(s) on One year bond proof MUST to Renew Registrations: Maharashtra Medical Council