Open to discuss issue of fee for patients from Maha: Goa Min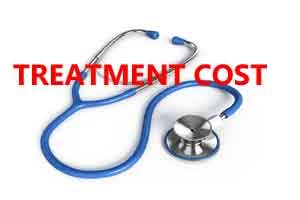 Panaji: Goa government was open to a discussion with Maharashtra on allowing people from the neighboring state to avail treatment at Goa Medical College and Hospital, state health minister Vishwajit Rane today said.
Goa has been charging patients from outside the state for treatment at the GMCH and recently Maharashtra chief minister Devendra Fadnavis had said that his government would give Rs two crore per annum for such treatment.
Rane informed that the Maharashtra government had written a letter asking the Goa government to waive off this fee.
"I am open to a discussion with the Maharashtra government over the issue but with the rider that they should sit and discuss it with me. I am firm on my decision to charge them," Rane told PTI.
He said that the Maharashtra government could either empanel the GMCH under its own medical scheme or deposit Rs five crore per year as service charge for treatment.
He said the decision to charge patients coming from outside Goa was taken to reduce the load on the state-run medical facility.
This, he said, was because more than 50 per cent of patients arriving at the GMCH were from Maharashtra and Karnataka.