Operating costs contribute to making healthcare expensive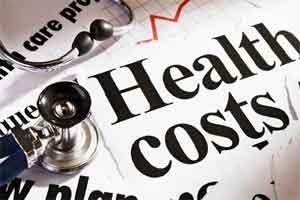 New Delhi:  The 3rd International Conference on the theme "Innovative Health Financing Mechanism for making Healthcare Affordable in India" -- organised and hosted by Department of Health and Hospital Management, School of Management and Business Studies, Jamia Hamdard here -- has concluded that the major inputs like infrastructure, billings, increasing cost of labour market and hi-tech equipment were responsible for making healthcare expensive along with the operating cost of the organisation.

According to a press released issued here, the conference, held here recently, concluded that there was a need to solve the healthcare industry problem from the perspective of three As -- Affordability, Accessibility and Availability.

The conference was initiated by Dr Shibu John, Head of the Department followed by address of the guest of honour and the chief guest to the gathering of delegates, scholars, participants and other attendees.

The event was graced by the Chief guest, Prof Dr K Srinath Reddy, President, PHFI, and the Guest of Honour Mr Shivinder Mohan Singh, Vice President, Fortis Healthcare and a great entrepreneur and business leader in the domain of healthcare delivery.