Operation of wrong eye: Consumer court dismisses complaint against AIIMS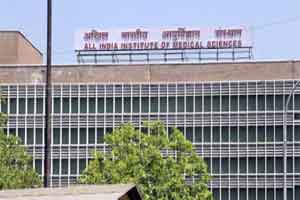 New Delhi: Consumer forum here has dismissed a complaint against the opthalmic sciences department of AIIMS for alleged medical negligence in 2000 by operating the wrong eye of a minor boy which made him blind after an expert opinion report said the hospital was not at fault.
A south Delhi Consumer Disputes Redressal Forum said in view of the medical experts' opinion, it was left with no option but to hold the hospital not guilty of negligence.


The forum, while rejecting his father's plea, said, "In view of the medical opinion report, we are left with no other option but to hold that while giving treatment to the complainant, the hospital did not commit any medical negligence.

"Hence, we hold that no deficiency in service has been proved on the part of the hospital," it said.

As per the complaint, the boy was prescribed operation in the right eye by AIIMS' Rajendra Prasad Center for Ophthalmic Sciences in April 2000 when he was 13-years-old, but the surgery was carried out in his left eye instead which resulted into absolute blindness in both his eyes.

The boy's father filed a complaint alleging negligence on the part of the center and sought Rs three lakh compensation for the loss of the child's vision, Rs 50,000 for medical and conveyance expenses incurred on the treatment and Rs 50,000 towards mental harassment.

The hospital, while denying the allegations, had said that the boy had approached it with a visibility problem in his left eye which was operated upon.

It had contended that the complainant was informed that the chances of visual recovery are less than five per cent in the right eye and the patient was advised vitreo-retinal surgery in the left eye with much guarded prognosis and there was no question of prescribing operation in the right eye.