Operation Theatre on fire, after woman passes gas during surgery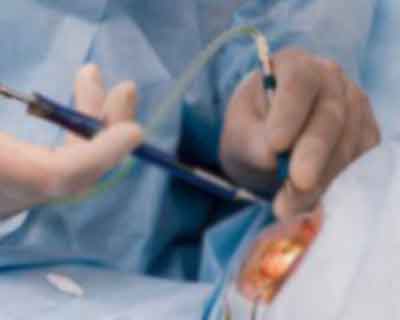 Tokyo: Flatulence can  prove to be dangerous. In a bizarre incident reported from the Tokyo Medical University Hospital, it was found that a 30 year old woman, while undergoing a surgery  which involved the use of a laser on her cervix, passed gas causing a fire in the OT. The woman as a result of the fire suffered serious burns on the lower part of her body and her waist.
The fire occurred on the 15th April,2016 at the Tokyo Medical University Hospital in the Shinjuku Ward,  the 
Telegraph
reports. The hospital then appointed an external committee to look into the matter, and to ascertain  whether any flammable materials/external causes were present in the operation room at the time of the surgery, leading to the fire.
The hospital recently on 28th October,2016, released a report about the incident  citing the findings of the external committee, who concluded that the laser may have ignited the gas as it was passed. No flammable materials were present in the operation room during the surgery and all the equipment was found to be functioning normally.
"When the patient's intestinal gas leaked into the space of the operation (room), it ignited with the irradiation of the laser, and the burning spread, eventually reaching the surgical drape and causing the fire," the report said.
The report recommended fire-fighting training for the operating room staff and suggested that  steps be taken to physically prevent methane from interacting with laser beams.
Oxygen, nitrogen, carbon dioxide, hydrogen, hydrogen sulphide and methane are the gaseous components passed in flatulence, out of which methane and hydrogen  are the flammable chemicals.
No other casualties were reported.