Acute Unilateral Proptosis After Blunt Orbital Trauma: JAMA Ophthalmology Clinical Challenge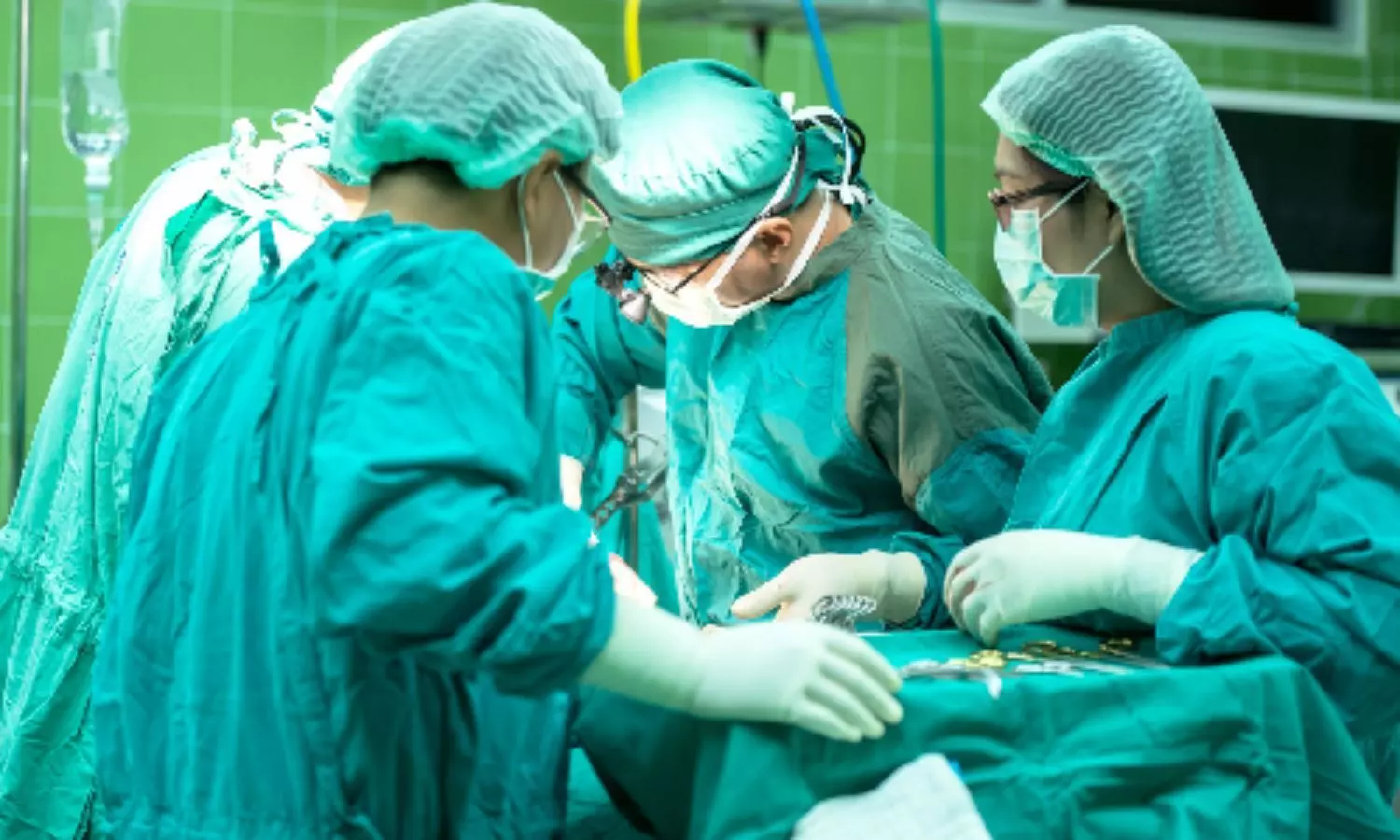 A 16-year-old male patient developed acute-onset right-sided periorbital swelling several days after being hit in that area by a snowball. The swelling worsened over the following 3 weeks despite use of warm compresses and a course of doxycycline prescribed by his outside eye care professionals. He had progressive binocular diplopia and right periorbital pain, swelling, and redness. Blurriness of the right eye that started the week before presentation eventually caused enough concern that the patient presented to his local emergency department where magnetic resonance imaging (MRI) of the brain and orbits revealed an intraconal mass. He then came to author's institution's emergency department for urgent ophthalmology consultation.

His examination revealed a visual acuity of 20/60 OD and 20/20 OS, intraocular pressures of 24 mm Hg and 17 mm Hg in the right and left eyes, respectively, and a normal pupil examination without a relative afferent pupillary defect. His righteye had 5-mm relative proptosis, hyperglobus, supraduction deficit, conjunctival injection, grade IV optic disc edema, and choroidal folds. An ultrasonography examination revealed a 2.0 × 2.5-cm echolucent avascular lesion. MRI of the orbits was reviewed by the on-call pediatric radiologist whose leading diagnosis was dermoid/epidermoid cyst.
Patient was diagnosed having Orbital lymphangioma and required an emergency orbital exploration with lesion biopsy.
Urgent exploratory surgery was indicated given the potential for visual compromise in the setting of decreased visual acuity, high intraocular pressures, optic disc edema, and choroidal folds.
Because surgical exploration revealed dark serosanguinous fluid without a capsule or mass, pieces of surrounding tissue were biopsied. The patient's proptosis, visual acuity, optic disc edema, and intraocular pressures returned to baseline postoperatively. Both this quick improvement and the lack of a relative afferent pupillary defect on initial examination suggested preserved optic nerve function. Therefore, posterior globe flattening was likely the cause of vision loss on presentation. A follow-up ultrasonography scan revealed possible residual vascular channels which a subsequent MRI was unable to appreciate.
Although the MRI scan was initially read as a dermoid/epidermoid cyst, further review suggested an orbital hematoma, which correlated with the surgical findings. Interestingly, the pathology report then suggested lymphangioma given the presence of staghorn spaces with flat lined endothelial cells, scattered intralesional hemorrhages, and lymphoid aggregates. Lymphangiomas are typically multicystic with imaging evidence of fluid-fluidlevels, MRI T1 isointensity, and MRI T2 hyperintensity, of which only T2 hyperintensity was present in this lesion. Although the gross appearance, pathology, and imaging characteristics initially appeared to be at odds, further discussion among the ophthalmology, pathology,and radiology departments eventually concluded that mild trauma from the snowball likely caused a lymphangioma intralesional hemorrhage leading to acute proptosis while obscuring the typical lymphangioma imaging findings.
Lymphangiomas present in the first 2 decades of life and make up 4% of all orbital lesions and 25% of all orbital vascular lesions. They predispose patients to orbital hemorrhage, occurring in nontraumatic cases and even more so in traumatic ones. Interventions include observation, intralesional sclerosants, systemic medications like sildenafil and sirolimus, and surgery. Sildenafil and sirolimus have been shown to be effective, albeit with possible adverse effects for the latter including nausea, peripheral edema, hypertriglyceridemia, fever, and diarrhea. Surgery is typically reserved for acute situations when there is potential for irreversible vision loss. Patients require close follow-up after treatment due to high recurrence rates.
By postoperative month 6, the patient's symptoms had resolved except for mildly clinically relevant binocular diplopia. Referral to strabismus surgery evaluation will be indicated at the 1-year mark if he desires. He will be observed closely over the following years for recurrence of the lymphangioma.
Source: Anthony P. Mai, MD; Edward P. Quigley III, MD, PhD; Roger P. Harrie,
JAMA Ophthalmology Clinical Challenge
Published Online: November 17, 2022. doi:10.1001/jamaop
Source : JAMA Ophthalmology Clinical Challenge Dr Ishan Kataria has done his MBBS from Medical College Bijapur and MS in Ophthalmology from Dr Vasant Rao Pawar Medical College, Nasik. Post completing MD, he pursuid Anterior Segment Fellowship from Sankara Eye Hospital and worked as a competent phaco and anterior segment consultant surgeon in a trust hospital in Bathinda for 2 years.He is currently pursuing Fellowship in Vitreo-Retina at Dr Sohan Singh Eye hospital Amritsar and is actively involved in various research activities under the guidance of the faculty.