Bilateral aqueous misdirection syndrome after Certolizumab administration: BMJ Case Report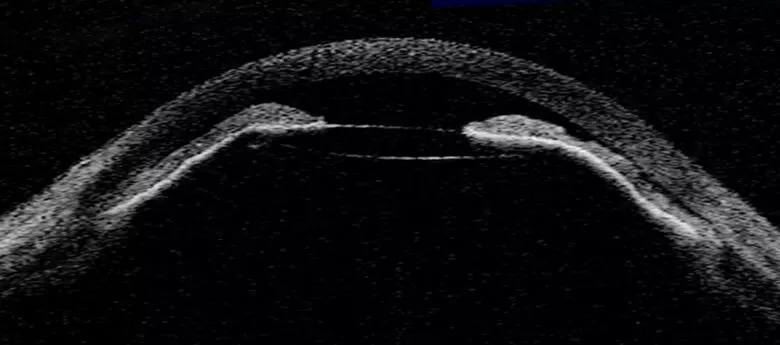 Malignant glaucoma masquerading as an acute neurological condition may present a diagnostic and therapeutic challenge in patients on Certolizumab.
Dr Leif Hynnekleiv from Haukeland University Hospital, Bergen, Norway and colleagues have reported a rare case of bilateral simultaneous aqueous misdirection syndrome or malignant glaucoma after administration of Certolizumab for Rheumatoid Arthritis.

The case report has been published in the British Medical Journal Case Reports
A 41-year-old female patient with history of rheumatoid arthritis presented with complaints of sudden onset blurring of vision in both eyes and associated headache. She underwent complete neurological evaluation in suspicion of a transient ischaemic attack but the work-up and imaging were normal.
During the past 4 years, the patient had been treated with prednisolone and different disease-modifying antirheumatic drugs like Sulfasalazine, Infliximab, Etanercept and Adalimumab. However due to lack of satisfactory response, she had been switched to Certolizumab pegol injections (400mg every 2 weeks) about 5 weeks prior to presentation. She had received 2 doses of 400mg Certolizumab but the third dose had been reduced to half in view of an erythematous rash at the site of previous injection. She was also given oral Cetirizine for relief from the allergy.
Ophthalmic examination revealed uncorrected visual acuity of 20/200 in both eyes. Despite history of emmetropia, she improved to visual acuity of 20/30 accepting spherical equivalent correction of -6D in the right eye and -6.25D in the left eye. Slit lamp evaluation revealed bilateral shallow anterior chamber, anterior displacement of the iris-lens diaphragm with no evidence of choroidal effusion. IOP was 36mm Hg in both eyes with closed angles on gonioscopy.
A provisional diagnosis of Acute Angle Closure Glaucoma was made. The patient was started on maximum IOP lowering medication and Nd: YAG peripheral laser iridotomy was done in both eyes. Interestingly, post iridotomy, the IOP became normal but the anterior chamber remained shallow in both eyes. The refractive error had increased to -7.25D in the right eye and -8D in the left eye. Optical biometry revealed anterior chamber depths of 1.16 mm and 1.43 mm, normal lens thicknesses of 4.39 mm and 4.43 mm and normal axial lengths of 23.57 and 23.47 mm in right and left eye respectively. Absence of choroidal effusion was confirmed by USG B-Scan.
The diagnosis was revised to bilateral malignant glaucoma due to persistently shallow anterior chamber in presence of a patent iridotomy and increase in myopic shift. Bilateral Nd: YAG anterior hyloidotomy was performed following which immediate deepening of the anterior chamber was noted. After 4 days the patient achieved an uncorrected visual acuity close to 20/20 with almost no refractive error. Anti-glaucoma medications were withdrawn within 4 weeks and IOP remained normal. Certolizumab was withdrawn due to high suspicion of being the causative agent for the aqueous misdirection syndrome.
Aqueous misdirection syndrome or Malignant Glaucoma is an uncommon condition characterised by increased IOP with shallow anterior chamber, caused by misdirection of aqueous into the vitreous cavity as a result of anterior rotation of the ciliary body and cilio-lenticular block. Persistently shallow anterior chamber with high or normal IOP in the presence of a patent iridotomy raises suspicion of malignant glaucoma.
Certolizumab pegol is a pegylated antigen-binding fragment (Fab) of humanised tumour necrosis factor-alpha (TNF-⍺) antibody, used for the treatment of rheumatoid arthritis, ankylosing spondylitis, Crohn's disease and other autoimmune diseases. According to the authors, inhibition of TNF-α-induced expression of the vasoactive and smooth muscle-contracting peptide endothelin-1 in the ciliary body may have altered the normal dynamics of aqueous humour and thereby led to its misdirection.
"Bilateral aqueous misdirection is unusual but being a sight threatening condition, patients with known risk factors like high hyperopia should be closely monitored clinically and with UBM after starting Certolizumab", conclude the authors.
For full article, please click on the link
Article Source :
British Medical Journal Case Reports