Bilateral Ocular Ischemic Syndrome in Setting of Chronic Angle Closure Glaucoma: Case Report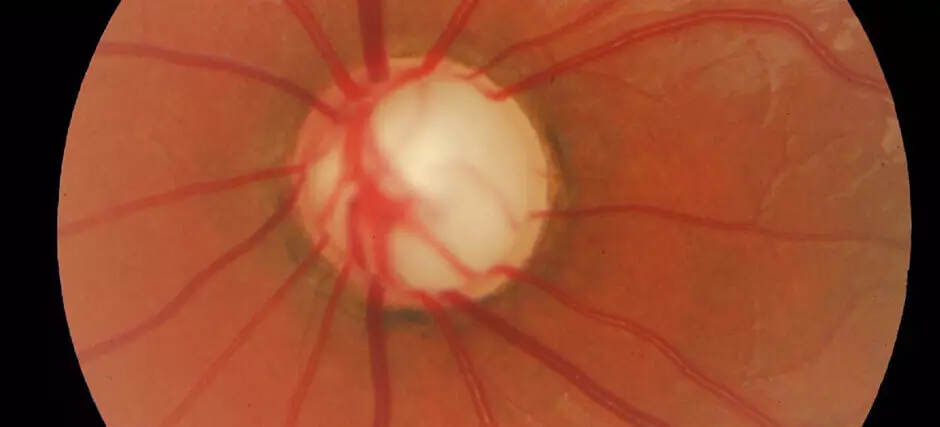 Ocular ischemic syndrome (OIS) occurs in the setting of arterial insufficiency with symptoms such as gradual vision loss, eye pain, amaurosis fugax, and prolonged light recovery.

Ameay V. Naravane and team reported a novel case of a 57-year-old woman who developed bilateral ocular ischemic syndrome in the setting of chronic angle closure glaucoma without associated angle neovascularization.
Patients with OIS typically present with carotid stenosis of at least 90% occlusion of the ipsilateral carotid artery, though mild to no stenosis has also been reported. Other sources of disrupted flow may lead to this syndrome, such as significant flow limitation of the ophthalmic artery.
At presentation, iris neovascularization (NVA) as a result of limited tissue perfusion is present in approximately two-thirds of cases of OIS. Even with this predisposition for angle NVA, increased eye pressure is observed in less than half of eyes as decreased arterial perfusion is believed to lead to ciliary body hypofunction.
Midperipheral retinal hemorrhages are the most common posterior segment manifestation occurring in ∼80% of patients. Other nonspecific retinal findings such as cherry-red spot, cotton wool spots, and spontaneous retinal arterial pulsations may also occur. Fluorescein angiography (FA) may show prolonged retinal arteriovenous transit time with vascular staining, delayed/patchy choroidal filling, and retinal capillary nonperfusion.
Case Presentation
A 57-year-old woman presented with a 3-month history of slowly progressive bilateral vision loss. She endorsed light-induced amaurosis and seeing haloes with no history of eye pain. Her visual acuity was light perception in both eyes. Her IOPs were 79 and 74 mm Hg in the right and left eyes, respectively.
Findings-
Both pupils were mid-dilated and nonreactive.
She had mild diffuse corneal microcystic edema in both eyes.
Her iris showed no rubeosis.
Gonioscopy revealed a universally closed angle bilaterally without evidence of angle NVA.
Her lenses had 2+ nuclear sclerosis bilaterally and she was not in pupillary block.
Her dilated fundus exam showed spontaneous arterial pulsations , marked cupping of both optic nerves, mild venous tortuosity, and 360 degrees midperipheral intraretinal hemorrhages in both eyes.
FA showed an increased arteriovenous transit time of 19 to 20 seconds with sectoral nonperfusion of temporal veins.
Macular optical coherence tomography (OCT) was unremarkable.
She was started on acetazolamide 500 mg twice a day, timolol, brinzolamide/brimonidine tartrate, and travoprost in both eyes. CT angiogram of the neck and brain showed no abnormalities, specifically no evidence of vascular stenosis.
Two days later, her IOP had decreased significantly to 9 mm Hg in the right and 7 mm Hg in the left eye. Her visual acuity improved to 20/80 right eye and 20/250 in the left eye. Her pupils remained minimally reactive and mid-dilated. At this time she no longer showed spontaneous arterial pulsations and her corneal microcystic edema resolved.
Two months after her initial surgery, her fundoscopic findings including midperipheral hemorrhages had resolved.
Macular OCT showed 1 to 2+ cystoid macular edema, trace subretinal fluid, and a trace epiretinal membrane in both eyes.
Repeat FA showed normal filling, mild cystoid macular edema, mild peripheral leakage/possible trace ischemia, peripheral microaneurysms, and optic nerve head staining in both eyes.
She was started on topical prednisolone drops 8 times a day for suspected Irvine -Gass syndrome.
The report presents an unusual case of bilateral vision loss and fundus findings consistent with bilateral OIS in the setting of bilateral CACG without associated angle NVA. The midperipheral hemorrhages argue strongly enough for OIS that neuroimaging was performed. It is believed that OIS occurs as a result of chronic insufficient arterial perfusion, most commonly from > 90% carotid stenosis.
Bilateral OIS is usually associated with bilateral carotid stenosis or systemic inflammatory disorders, such as giant cell arteritis, moyamoya syndrome, Takayasu arteritis, and increased homocysteine/CRP levels. While OIS can cause CACG from NVA, this case uniquely described CACG without NVA causing OIS. There was no evidence of vascular stenosis or systemic inflammatory disorder and both eyes responded to IOP lowering medications. CACG itself has not been reported as a cause of OIS.
"This case showed classic features of OIS and high-IOPs. It is plausible that central retinal arterial vascular compromise from high-IOPs secondary to poor aqueous outflow contributed to the appearance of OIS in this patient. This is consistent with the hypothesis proposed by Song and colleagues who demonstrate that the sudden increase in IOP in acute angle closure glaucoma results in decreased choroidal thickness which may be evidence of compression of the choroidal blood vessels. The compressed choroidal blood vessels may in turn result in ischemic retinal injury. OIS may initially present with intraocular hypotension secondary to decreased ciliary body blood supply and subsequent hypofunction, however, in the setting of bilateral angle closure with nonfunctioning outflow, high pressures will prevail as they did initially in this patient."
The researchers strongly considered central retinal venous occlusion and diabetic retinopathy in this case. While the patient showed mild venous tortuosity, she did not have other features consistent with central retinal venous occlusion including hemorrhages in the posterior pole, swollen optic nerves or late venous staining on FA.
The researchers said, "In conclusion, we report a patient who developed bilateral OIS in the setting of bilateral CACG with markedly prolonged, elevated IOP. We postulate that this occurred as a result of chronically reduced arterial outflow at the level of the central retinal artery. To our knowledge, this association has not been described previously in literature."
Source: Ameay V. Naravane, Paul W. Mallory, Jess Boysen et al; J Glaucoma Volume 30, Number 5
DOI: 10.1097/IJG.0000000000001767
Source : Glaucoma Journal