Exposure to Air pollution May Lead to Permanent Vision Loss: study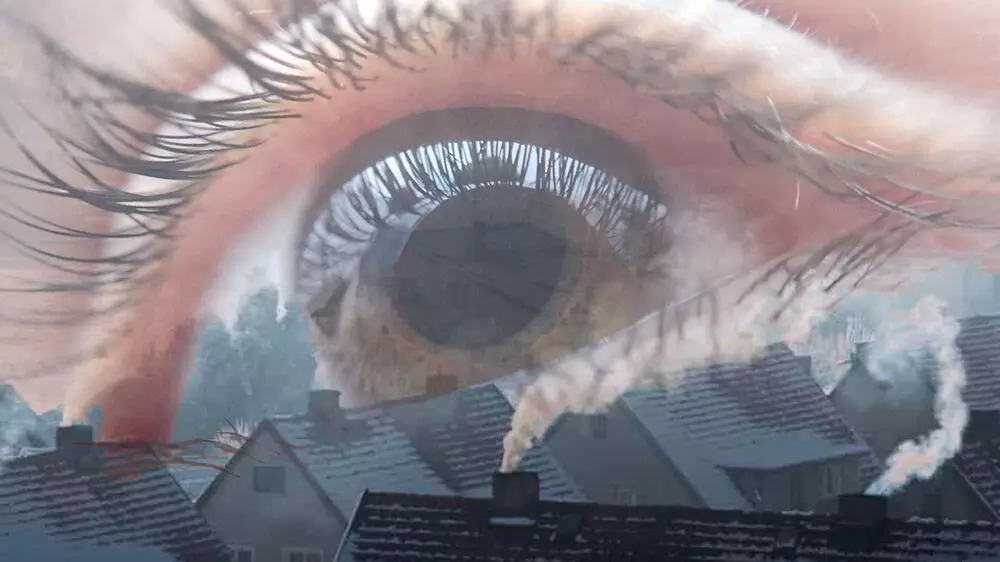 Air pollution is a global and major public health problem. The Global Burden of Diseases, Injuries, and Risk factors Study reported that air pollution accounts for 6.7 million deaths globally in 2016. In a recent study, researchers have reported that exposure to air pollutants is associated with age-related macular degeneration (AMD) and retinal layer thickening. The study findings were published in the British Journal of Ophthalmology.

Exposure to air pollution is associated with respiratory disease, cardiovascular disease, neurologic diseases, and eye diseases, including glaucoma and AMD. The potential mechanisms of air pollution-induced health effects include oxidative stress, activation of inflammatory pathways, and increased coagulation. Understanding the impact of air pollution on the retinal structures may provide insights into age-related eye diseases. Therefore, Dr Sharon Y L Chua and team conducted a study to examine the associations of air pollution with both self-reported age-related macular degeneration (AMD), and in vivo measures of retinal sublayer thicknesses.
It was a cross-sectional study of 115 954 UK Biobank participants aged 40–69 years. Ambient air pollution measures included particulate matter, nitrogen dioxide (NO2) and nitrogen oxides (NOx). Researchers used self-reported AMD to identify overt disease. They also used SD-OCT imaging derived photoreceptor sublayer thickness and retinal pigment epithelium (RPE) layer thickness as structural biomarkers of AMD for 52 602 participants. They further examined the associations of ambient air pollution with self-reported AMD and both photoreceptor sublayers and RPE layer thicknesses.
Key findings of the study were:
♦ After adjusting for covariates, the researchers found that the people who were exposed to higher fine ambient particulate matter with an aerodynamic diameter <2.5 µm (PM2.5, per IQR increase) had a higher risk of :
Self-reported AMD (OR=1.08),
Thinner photoreceptor synaptic region (β=−0.16 µm),
Thicker photoreceptor inner segment layer (β=0.04 µm) and
Thinner RPE (β=−0.13 µm).
♦They also found that higher levels of PM2.5 absorbance and NO2 were associated with thicker photoreceptor inner and outer segment layers, and a thinner RPE layer.
♦They noted that higher levels of PM10 (PM with an aerodynamic diameter <10 µm) was associated with thicker photoreceptor outer segment and thinner RPE, while higher exposure to NOx was associated with thinner photoreceptor synaptic region.
The authors concluded, "Greater exposure to PM2.5 was associated with self-reported AMD, while PM2.5, PM2.5 absorbance, PM10, NO2 and NOx were all associated with differences in retinal layer thickness."
For further information:
https://bjo.bmj.com/content/early/2021/01/11/bjophthalmol-2020-316218
Article Source :
British Journal of Ophthalmology