Loss to follow-up rates in patients with Proliferative Diabetic Retinopathy can contribute to substantial vision loss: JAMA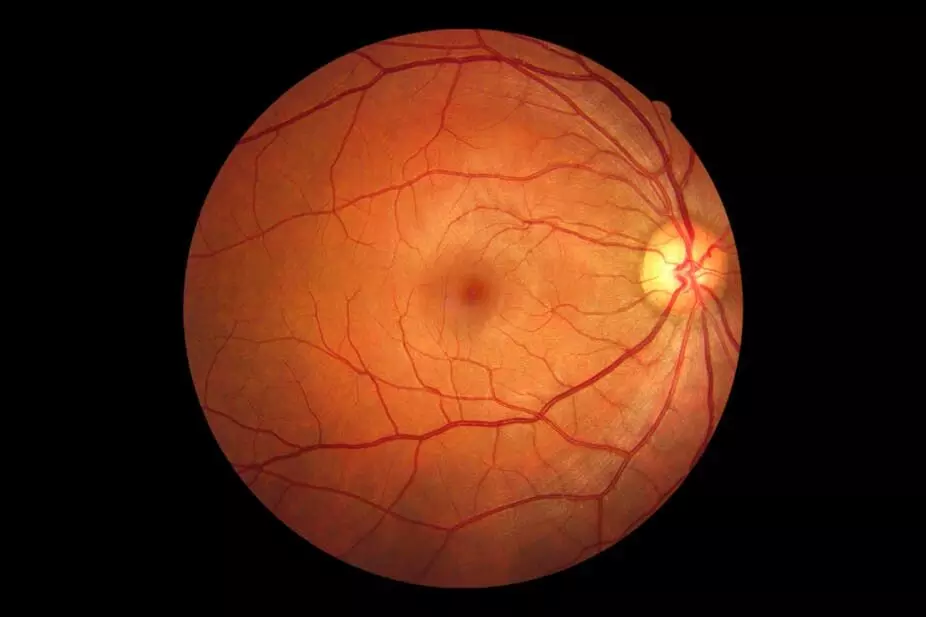 Diabetic retinopathy is one of the global leading causes of visual impairment. The current primary management options of proliferative diabetic retinopathy (PDR) treatment include intravitreal anti–vascular endothelial growth factor (VEGF) medications and panretinal photocoagulation (PRP).

A potential severe complication of proliferative disease is tractional retinal detachment (TRD), which may cause permanently decreased vision and increased health care costs. Careful monitoring of PDR includes dilated examinations with preferred practice pattern intervals generally not to exceed 4 months between examinations. Despite these advancements in therapy, still far too many patients with PDR progress to TRD.
Specific to PDR, controversy exists as to whether the use of intravitreal anti-VEGF agents as a singular treatment (as compared with PRP) can lead to worse outcomes due to their time limited effect. This concern becomes particularly relevant when viewed within the context of the high percentage of patients with PDR who have prolonged periods of loss to follow-up (LTFU).
This study by Jonathan C. Tsui and team evaluated the association of injection-only treatment regimens and being LTFU with the odds of patients with PDR progressing to a TRD.
This nested case-control study included data from January 1, 2000, to June 30, 2021, of patients with PDR. Those who progressed to TRD were matched to non-TRD controls up to a 5:1 ratio. Exclusion criteria included 2 or fewer years in the plan, history of nondiabetic retinopathy, vitreous hemorrhage, previous RD, or any other surgically indicated diagnosis. Primary exposures of interest were prior treatment (PRP, IVI, both) and any period of 6 months or longer in which the patient received no eye care.
After application of inclusion and exclusion criteria, a total of 214 patients with PDR and TRD were matched to 978 controls with only PDR. Among patients with TRD, 69 (32.2%) were treated with laser only, 17 (7.9%) were treated with injection only, 39 (18.2%) were treated with both, and 89 (41.6%) had no prior treatment.
Among patients in the PDR-only group, 207 (21.2%) received laser only, 83 (8.5%) received injection only, 57 (5.8%) received both, and 631 (64.5%) received no treatment. After adjusted analysis, no difference in odds of TRD for patients who received injection only compared with patients who received laser only was found. Patients who received both treatments had higher odds of TRD compared with those who received laser only and patients who had no treatment had lower odds of TRD (P < .001 for treatment category). Similarly, no difference was seen in the odds of TRD between those with LTFU for 6 months or longer and those without LTFU (P = .11).
In this case-control analysis, results suggest that in patients with PDR, injection-only treatment or no treatment at all were associated with a lower likelihood of TRD compared with patients who received only laser treatment. In addition, combined treatment of IVI and PRP were associated with a higher likelihood of TRD compared with patients who received only laser treatment. Thus, these findings resemble common practice patterns that use multiple treatment modalities to quell neovascularization and complications of proliferative disease and do not represent a clear increased risk from any single treatment type. Results also suggest that a high number of patients with PDR had LTFU periods of 6 months or longer during their care (50.0% of TRD cases and 61.6% of PDR-only controls), but after adjusted analysis, those having a 6-month or longer LTFU period were not associated with progression to TRD. There was concern that mandating visits to an eye care professional for inclusion in the primary analysis may bias the sample, making it less likely that these patients would have had a 6-month or longer period of being LTFU.
In conclusion, this case-control study evaluates the association of LTFU and treatment modalities in the development of TRDs in patients with PDR. There was no association of TRD with having IVIs only as a single treatment compared to laser only. Future studies might evaluate why such a high proportion of patients with PDR are not given early treatments, before the onset of an advanced complication like TRD. Similarly, prospective studies should be performed to better understand the risk of anti-VEGF treatment in PDR for adverse outcomes like TRD.
Source: Jonathan C. Tsui, MD; Yinxi Yu, MS; Brian L. VanderBeek, M; JAMA Ophthalmol. doi:10.1001/jamaophthalmol.2022.4942
Source : JAMA Ophthalmology Dr Ishan Kataria has done his MBBS from Medical College Bijapur and MS in Ophthalmology from Dr Vasant Rao Pawar Medical College, Nasik. Post completing MD, he pursuid Anterior Segment Fellowship from Sankara Eye Hospital and worked as a competent phaco and anterior segment consultant surgeon in a trust hospital in Bathinda for 2 years.He is currently pursuing Fellowship in Vitreo-Retina at Dr Sohan Singh Eye hospital Amritsar and is actively involved in various research activities under the guidance of the faculty.