Manuka honey eye drops promising therapy for meibomian gland dysfunction; BJO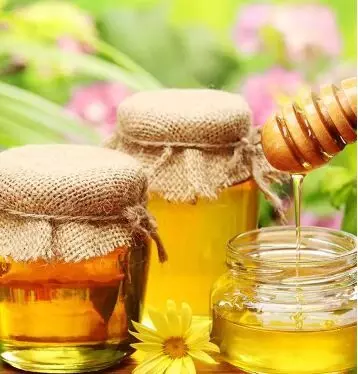 In a recent development, research has highlighted that Optimel 16% manuka honey eye-drops showed significant improvement in symptoms and objective signs in meibomian gland dysfunction and can be regarded as an effective alternative treatment for meibomian gland dysfunction. The findings have been put forth in The British Journal of Ophthalmology.

Honey has been used in the treatment of eye diseases as medicine for thousands of years. Nowadays, more attention is paid to it because of numerous and suitable reports about the properties of honey. It has antibacterial and antifungal effects on a wide range of microorganisms. Furthermore, with regard to the decrease of the efficacy of antibiotics due to resistant strains and resistance to antibiotics which is a serious threat to global health, the efficacy of such honey has been proven effective in improving eye diseases . For instance, it is used in the treatment of corneal bacterial ulcers, catarrhal keratoconjunctivitis, syphilis keratitis, corneal calcareous burns, other keratitis, keratoconjunctivitis, corneal infections, and chemical and thermal eye burns.
With this background, researchers undertook the current study to evaluate the effects of manuka honey eye-drops in the treatment of meibomian gland dysfunction.
As for the study design, this was an assessor-masked (single-blind), randomised controlled trial comparing conventional treatment group with interventional group using Optimel 16% manuka honey topical eye-drops.
59 patients were recruited to the study and randomised into two groups: one given regular lubricants and the other given Optimel 16% manuka honey eye-drops. The Standard Patient Evaluation of Eye Dryness (SPEED) score was measured at baseline and on follow-up. 4 patients were lost to follow-up. Multiple ocular surface parameters were graded from slit lamp examination by a masked assessor. Results were compared from baseline to follow-up date 3 weeks later.
Data analysis revealed some important facts.
Patients in the conventional treatment group demonstrated minimal difference in SPEED score at 3-week follow-up (mean difference 1.087, p=0.183), which was not statistically significant.
However, measurements of tear film break-up time, corneal surface stain (Oxford), lid margin, conjunctival redness, as well as meibum quality and expressibility showed significant improvements at 3 weeks (p<0.01).
Patients in the manuka honey eye-drops group showed significant difference after 3 weeks in SPEED score (mean difference 2.53, p=0.006), as well as in lid margin redness, conjunctival redness, corneal surface stain (Oxford), and meibum quality and expressibility (p=0.000).
For the full article follow the link: The British Journal of Ophthalmology ,Randomised Assessor-Masked Trial Evaluating Topical Manuka Honey (Optimel) in Treatment of Meibomian Gland Dysfunction Br J Ophthalmol 2021 Jan 08;[EPub Ahead of Print], AL Li, SL Li, KW Kam, AL Young
Primary source: The British Journal of Ophthalmology
Source : The British Journal of Ophthalmology