Ocular toxic effects associated with Fibroblast Growth Factor Receptor Inhibitors self-limited: JAMA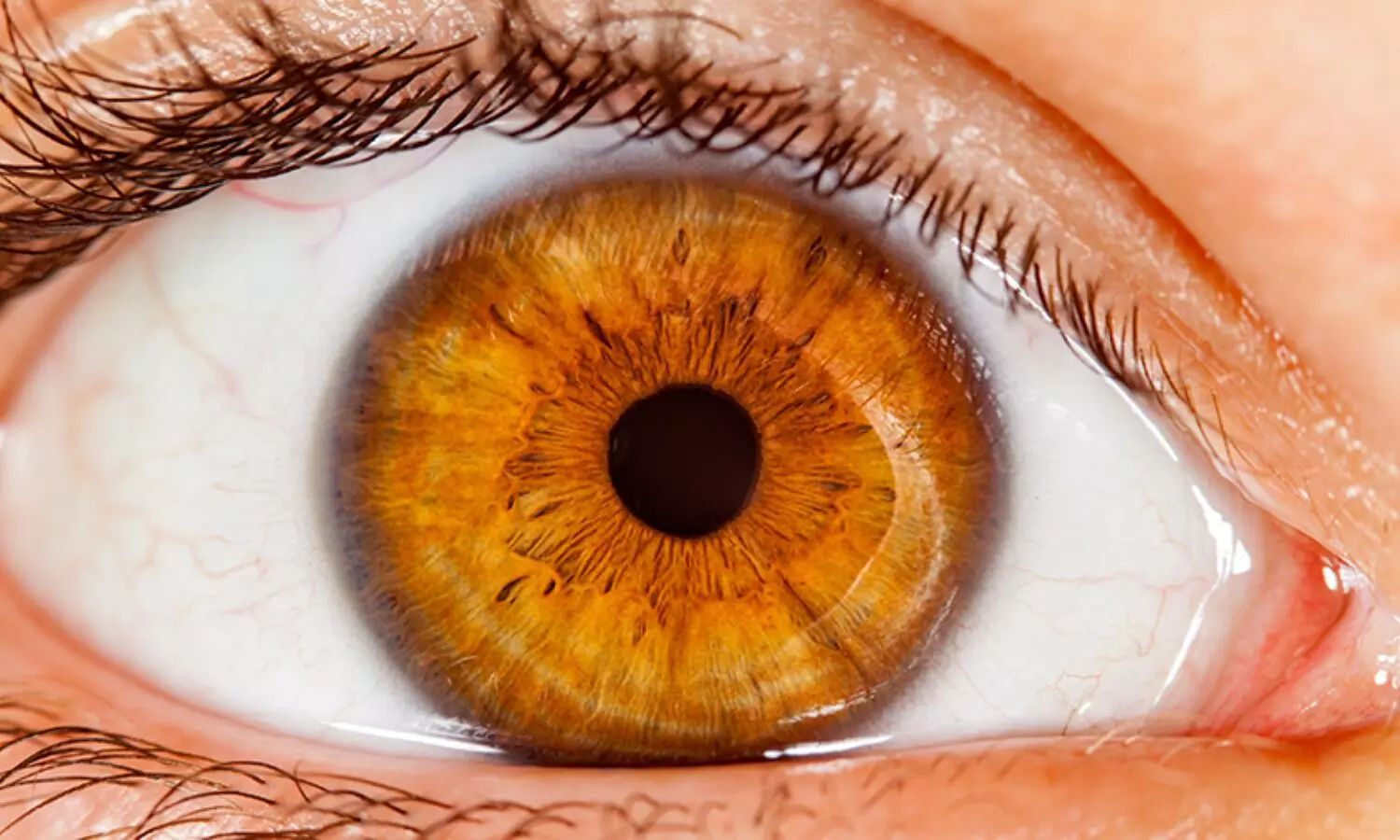 Fibroblast growth factor receptor 1 to 4 inhibitors are now approved by the US Food and Drug Administration (FDA) for fibroblast growth factor receptor (FGFR) altered bladder and biliary cancers. As FGFR inhibition is known to interfere with mitogen-activated protein kinase (MAPK) pathway signaling and because the retina expresses targets of this pathway, toxic effects are predicted to occur. Other more potent inhibitors of the MAPK pathway, such as extracellular signal-regulated kinase (ERK) inhibitors and MAPK kinase (MEK) inhibitors, result in serous retinopathy.

However, extensive clinical characterization is lacking and management guidelines are sparse. Therefore, Jasmine H. Francis and team conducted a retrospective review of the Memorial Sloan Kettering Cancer Center database to describe the morphological and clinical characteristics of FGFR inhibitor–associated retinopathy and inform clinical practice.
In this retrospective case series, 146 patients receiving FGFR inhibitors as cancer treatment at a single tertiary referral center were included. This study included 40 eyes of 20 patients with retinopathy by optical coherence tomography (OCT). OCTs were obtained on the remaining patients and the results were judged normal. Patients were recruited from March 2012 to January 2021. Main outcomes included characteristics of treatment-emergent choroidal and retinal OCT abnormalities as compared with baseline OCT, associated with visual acuity at presentation and at fluid resolution.
A total of 20 of 146 patients (13.7%) exhibited FGFR inhibitor–associated retinopathy. Of these 20 patients, 11 (55%) were female, and the median (range) age was 62.6 (42.7-86.0) years.
The median time from medication start to initial subretinal fluid detection was 21 (5-125; 32) days. The median baseline logMAR best-corrected visual acuity (BCVA) was 0 (0-0.1).
At fluid accumulation, 11 eyes had decreased vision: the median (IQR) subgroup baseline BCVA was 0 (0-0.1); and the median (IQR) BCVA change from baseline to accumulation was −0.1 (−0.2 to −0.1).
For 26 eyes (65%) with follow-up, the subretinal fluid resolved without medical intervention or drug interruption in all but 1 patient.
At fluid resolution, the median (IQR) BCVA was 0.1 (0-0.1), and the change in median (IQR) BCVA from baseline to fluid resolution was 0 (−0.03 to 0). No patient discontinued drug therapy on account of their retinopathy.
FGFR alterations are identified across cancers and lead to deranged tumor growth through activation of multiple oncogenic signaling cascades, including the MAPK pathway. Selective FGFR 1 to 4 inhibition is an increasingly relevant therapeutic avenue for a number of malignancies. Understanding and managing FGFR inhibitor–associated toxic effects is thus of critical importance for both routine oncologic and ophthalmologic practice, as well as to inform clinical trial development.
Since MEK and ERK are downstream in the MAPK pathway, it follows that the retinopathy observed with FGFR inhibitors shares many similarities with the retinopathy of MEK and ERK inhibitors. Both have clinical findings of bilateral, serous elevations typically involving the fovea and on to OCT, the fluid accumulates between the retinal pigment epithelium and interdigitation zone.
Although FGFR have been detected throughout the retina, the pathogenesis of fluid accumulation is unknown. It is proposed that an intact MAPK pathway maintains homeostasis between the retinal pigment epithelium and neurosensory retina. When this is inhibited, the inherent pump mechanism between these layers is interrupted and fluid accumulates.
These morphological and clinical findings suggest FGFR associated–retinopathy possesses a profile similar to MEK and ERK inhibitors. Given the findings, it is suggested that patients taking FGFR inhibitors with new visual symptoms obtain an ophthalmic assessment with OCT, and this may reveal the retinopathy herein described. These results may explain visual symptoms while taking drug therapy, although the precise frequency or magnitude of this adverse effect cannot be determined with certainty from this retrospective investigation.
Source: doi:10.1001/jamaophthalmol.2021.333
Source : JAMA ophthalmology