Overminus lens therapy improves distance exotropia control in young children: JAMA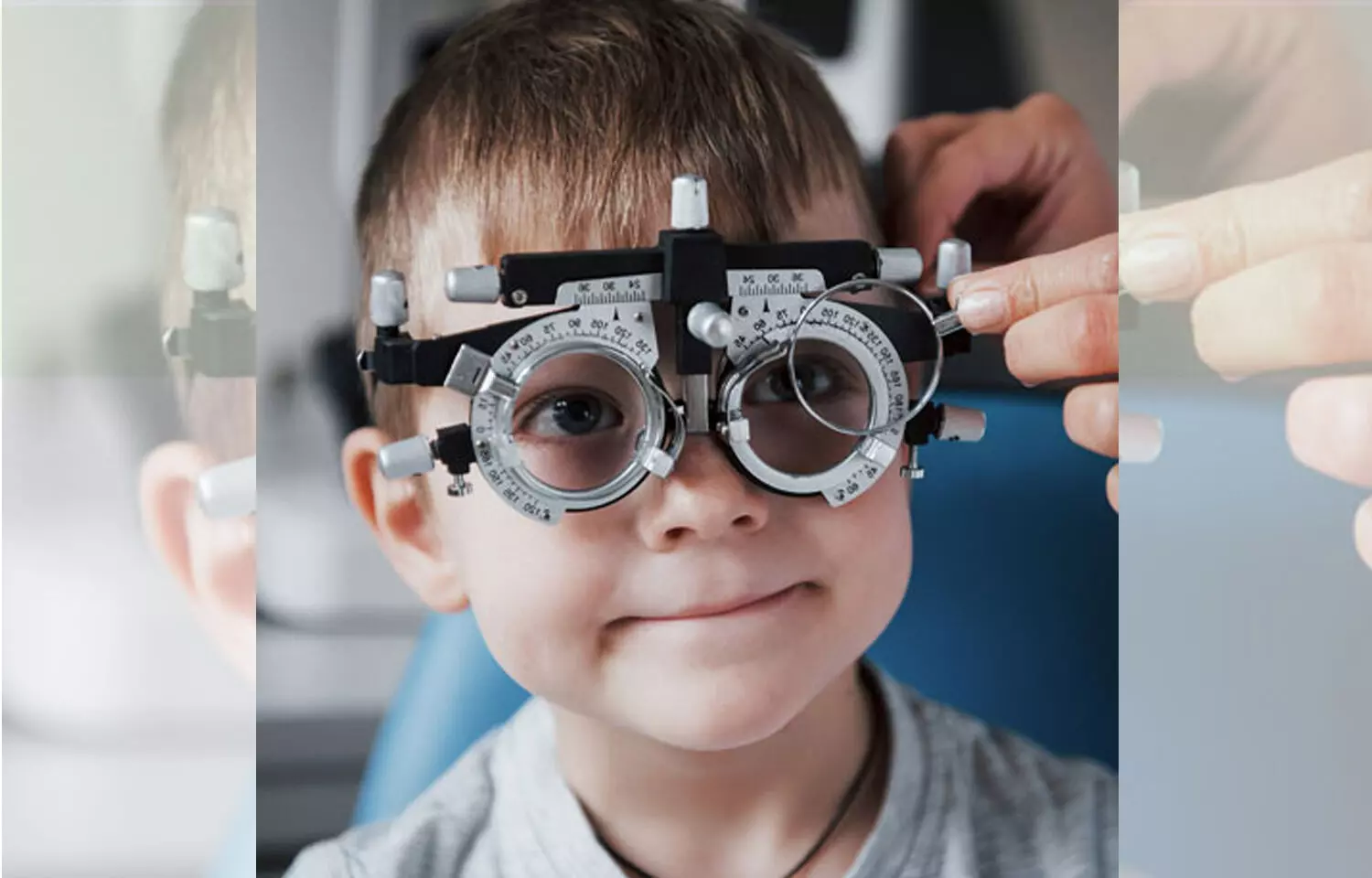 USA: Overminus lens therapy improves control of distance exotropia in children but is associated with greater mypopic shift, finds a recent study in the journal JAMA Ophthalmology. Further, the beneficial effect did not persist after discontinuation of the overminus treatment.
Overminus lens therapy is a nonsurgical treatment option for children with intermittent exotropia (IXT). In the therapy, an optical correction with more minus power than the cycloplegic refractive error is worn. Overminus lenses are used as a temporary treatment for improving IXT control in young children before considering for surgery or orthoptics.
Some researchers found success in maintaining good control and binocular function after gradual reduction in the strength of the overminus lenses over time and ultimately discontinuing the overminus lenses.
Angela M. Chen, Southern California College of Optometry at Marshall B. Ketchum University, Fullerton, and colleagues aimed to evaluate the effectiveness of overminus spectacles to improve distance IXT control.
For the purpose, the researchers performed randomized clinical trial at 56 clinical sites between January 2017 and January 2019. The study enrolled 386 children aged 3 to 10 years with IXT, a mean distance control score of 2 or worse, and a refractive error between 1.00 and −6.00 diopters (D).
196 participants received overminus spectacle therapy (−2.50 D for 12 months, then −1.25 D for 3 months, followed by nonoverminus spectacles for 3 months) and 190 received nonoverminus spectacle use.
Key findings of the study include:
Mean distance control at 12 months was better in participants treated with overminus spectacles than with nonoverminus spectacles (1.8 vs 2.8 points).
At 18 months, there was little or no difference in mean distance control between overminus and nonoverminus groups (2.4 vs 2.7 points).
Myopic shift from baseline to 12 months was greater in the overminus than the nonoverminus group (−0.42 D vs −0.04 D), with 33 of 189 children (17%) in the overminus group vs 2 of 169 (1%) in the nonoverminus group having a shift higher than 1.00 D.
"When assessed wearing overminus spectacles after 12 months of overminus treatment, children 3 to 10 years of age had improved distance exotropia control. However, the treatment was associated with increased myopic shift," wrote the authors.

"The beneficial effect of overminus lens therapy on distance exotropia control was not maintained after treatment was tapered off for 3 months and children were examined 3 months later."
The study titled, "Overminus Lens Therapy for Children 3 to 10 Years of Age With Intermittent Exotropia: A Randomized Clinical Trial," is published in the journal JAMA Ophthalmology.
DOI: https://jamanetwork.com/journals/jamaophthalmology/fullarticle/2777181
Source : JAMA Ophthalmology