Teprotumumab effective in Thyroid Eye Disease but may take longer time to act in some: Study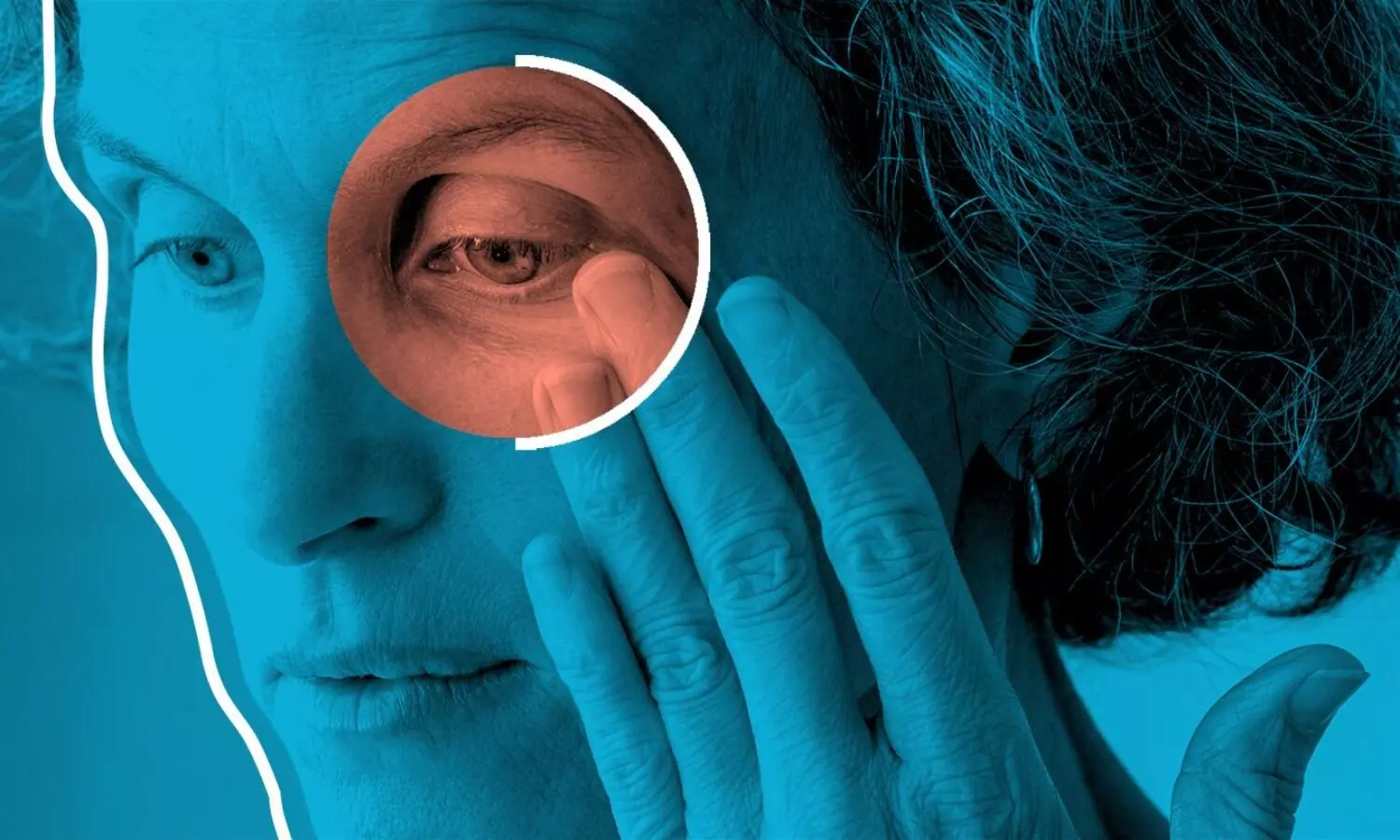 Teprotumumab Early Response Is Not Required for Benefit for Thyroid Eye Disease, suggests a study published in the Eye (Lond).

In recent trials, 50% of patients treated with teprotumumab for thyroid eye disease had significant improvements in proptosis at 6 weeks. However, a small subgroup of patients did not have a significant response by week 12.
A group of researchers from U.S.A conducted a study to examine the outcomes at week 24 in patients from both trials who had little or no proptosis response at week 12.
In this post hoc analysis, data from teprotumumab-treated patients in the placebo-controlled randomized phases 2 and 3 trials were reviewed.
Patients treated with teprotumumab or placebo with a ≤2 mm reduction from baseline in proptosis at week 12 and completed assessments at both the weeks 12 and 24 visits were included. The main outcome measures were a change in proptosis, clinical activity score (CAS) and diplopia in response to teprotumumab therapy at baseline and weeks 6, 12, 18, and 24.
The results of the study are as follows:
· From the phases 2 and 3 studies, 24 patients from the treated and placebo groups were included for analysis (48 total).
· In the teprotumumab group, of the 24 who had no improvement in proptosis (≥2 mm from baseline) at 12 weeks, 15 (63%) demonstrated a clinically significant improvement at week 24.
· No patients from the 24 placebo patients had a clinically significant improvement in proptosis at 12 weeks, and 24 weeks.
· At week 12, 22 patients (92%) in the teprotumumab group had a significant reduction in the CAS (≥2 points) and at 24 weeks all patients achieved this reduction.
· At week 12, 11 (46%) patients from the placebo group had a significant improvement, while 10 (42%) had a significant improvement at 24 weeks. 22 of the 24 patients (92%) in the teprotumumab group had a diplopia grade > 0 at baseline.
· At week 12, 12 of the 22 (55%) had improvement in diplopia ≥ 1 grade. By week 24, 16 patients (73%) had an improvement in diplopia ≥ 1 grade. In the placebo group, 15 (63%) had significant diplopia.
· At week 12, 3 (20%) from this group had improvement in diplopia ≥ 1 grade, while at 24 weeks this number rose to 4 (27%).
Thus, the researchers concluded that there is variability in the time taken to manifest a clinically significant response to teprotumumab, some patients my need a longer time to respond.
Reference:
Teprotumumab for thyroid eye disease: early response is not required for benefit by Ugradar S et. al published in the Eye (Lond)
DOI: 10.1038/s41433-021-01539-5
Source : Eye (Lond)