Teprotumumab: Drug to reduce asymmetry in thyroid eye disease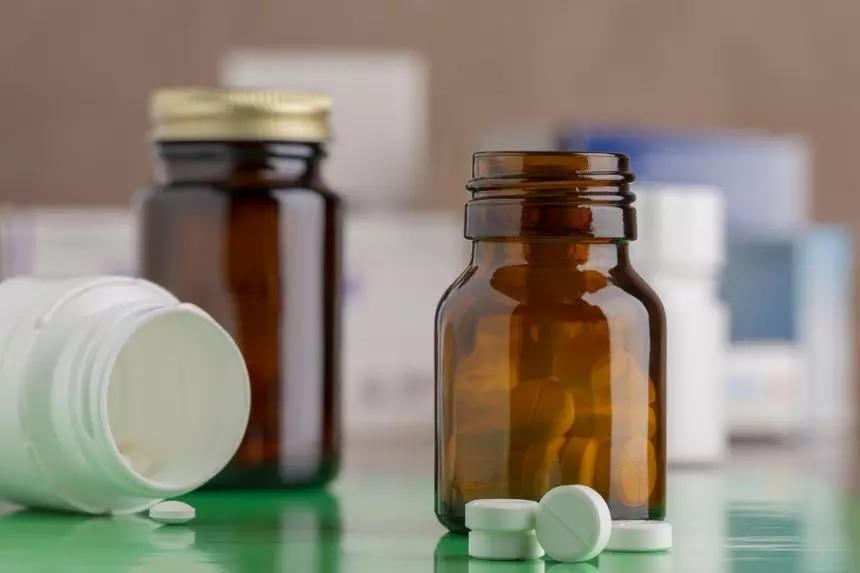 Teprotumumab, a specific blocking antibody to the insulin like growth factor 1 receptor, significantly reduced proptosis in patients with thyroid eye disease (TED) in recent clinical trials.

The study conducted by Shoaib Ugradar and team and published in British Journal of Opthalmology found effective results of using teprotumumab for TED asymetry treatment.
Thyroid eye disease (TED) is a rare and complex autoimmune condition with an incidence of 16 per 100 000 in females and 3 per 100000 in males. Patients develop permanent disfiguring facial changes, and may experience proptosis, diplopia and vision changes or loss. The burden of morbidity is considerable, with a marked impact on quality of life and mental health, which may lead to increased rates of suicide.
The manifestations of TED typically involve expansion of soft tissues within the bony orbital cavity, with associated ocular inflammation.
Most patients present with varying degrees of bilateral disease; however, some patients present asymmetrically. Asymmetry has been identified as a significant contributor to psychosocial distress and impaired quality of life in patients with TED. Asymmetry also appears to be a marker for more acute, severe and possibly recalcitrant disease.
Orbital changes in TED occur due to orbital fibroblast (OF) deposition of glycosaminoglycans such as hyaluronan in the muscle, and expansion of fat within the orbit. Recent research has led to a growing body of evidence highlighting the central role of the insulinlike growth factor 1 receptor (IGF-1R) pathway in the pathogenesis of the disease. Over activation of the IGF-1R increases the production of interleukin 2 (IL-2), transforming growth factor-α and IL-8 by T cells and monocytes, in vitro. It also enhances T cell-independent humoral immune responses in B cells.The IGF-1R pathway also likely plays a significant role in modifying the extracellular matrix (ECM), suggesting a regulatory role in the expression of collagen fibronectin, vitronectin, laminins and integrins.
A novel human monoclonal IGF-1R inhibitor, teprotumumab, binds to the IGF-1R abrogating signalling and inducing internalisation and degradation of the antibody-receptor complex. Phases 2 and 3 randomised placebo-controlled trials (RCTs) of teprotumumab revealed marked improvement in the Clinical Activity Score (CAS), diplopia and proptosis of patients with moderate to severe TED following 8 infusions of teprotumumab over a 24-week period. In addition, patients treated with teprotumumab demonstrated reduction of extraocular muscle and orbital fat volume.
"The primary key outcomes of the trials, proptosis, diplopia and CAS(Clinical Activity Score) response, were evaluated in both eyes to examine differential response from baseline to week 24. Observed data on both placebo and teprotumumab treated patients who met the criteria for asymmetry are reported and compared here for patients with data at both time points. Proptosis measurements were made using a Hertel exophthalmometer. Changes in diplopia grade were assessed using the Gorman subjective diplopia score26 (range 0–3). A score of 0 indicates no diplopia; (1) intermittent diplopia; (2) inconstant diplopia and 3, constant diplopia. An improvement ≥1 grade is considered as clinically significant. The 7-point CAS was used to measure inflammation. The presence of each of the following symptoms/signs is scored: retrobulbar eye pain, pain on eye movement, eyelid erythema, eyelid swelling, conjunctival redness, chemosis, inflammation of the caruncle or plica. Higher scores indicate more inflammation."
"This study provides a rare insight into the characteristics and treatment of this phenomenon. In the placebo arm, approximately 40% of the patients had worsening proptosis in the fellow eye over the course of the 6-month period, suggesting that the disease may eventually affect this eye as well."
The teprotumumab-treated asymmetric patients demonstrated significant reductions in proptosis,CAS and diplopia in both orbits of each patient and this was not seen with placebo. Furthermore, the magnitude of the reduction in proptosis and CAS was significantly greater in the orbit that was most affected by TED, achieving improved symmetry. In the placebo arm, while the mean CAS in the study eye reduced over time, proptosis and diplopia did not change in either the study or fellow eye.
The study concluded, "The findings in this study suggest the differential impact of teprotumumab on orbits that are clinically more affected by TED, suggesting that teprotumumab reduces asymmetry."
Source: : Ugradar S, Wang Y, Mester T, et al. Br J Ophthalmol . doi:10.1136/ bjophthalmol-2020-318314
Source : British Journal of Opthalmology