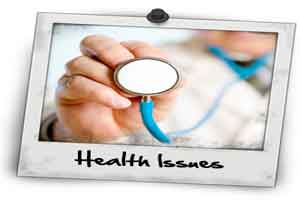 Agartala: The Left Front government in Tripura has been criticised by the opposition for allocation of lowest budget in health sector with only 4.85 per cent of expenditure estimated for 2017-18 financial year when it required highest allocation to ensure minimum service.
The opposition MLA Ratan Lal Nath in the assembly alleged that the government has adopted wrong policies for recruitment of graduate doctors and offering a meagre amount of salary without any perks and incentive besides, posting them to the hospitals without proper training and exposure.
As a result, the doctors are fleeing from Tripura after completion of MBBS course from two medical colleges of the state. The state run Medical Collage charging highest fee in the country but has been running for more than a decade with the Flying Professors who were not the regular staffs of the collage.
He alleged that professors of almost all the departments have been visiting 3-5 days in month and getting paid Rs 1.20 lakh. Neither they are involved in teaching nor attending the critical patients.
The locally available post graduate doctors aligned to CPI-M party have been made Assistant and Associate Professors who are teaching both graduate and post graduate students as well as running OPD violating the norms.This type of forgery has become regular practice by the state government, which contributed to larger impact that no good doctors are produced from the college and teachers are devoted more too private practice, Mr Nath alleged adding that none of the department was running with proper infrastructure despite getting huge fund flow from the Centre.
"The students are graduated from the colleges of Tripura with limited knowledge and exposure after spending more than Rs 8 lakh from a government college. Whenever they got posted in rural hospitals at Rs 22,000 without having any senior, they faced multiple problems in treatment.
Finally, most of them did not join in the service just simple go bigger cities for getting good training and exposure besides earning a few times more money," Mr Nath alleged.He pointed out that hundreds of medical passed from Tripura colleges have joined private hospitals in Delhi, Mumbai, Chennai and Andaman in last few years. But the shortage of doctors in Tripura has remained despite about 200 doctors are passed out from two medical colleges of the state.
Admitting the fact, Mr Choudhury expressed inability of his government to increase salary and other benefits to the doctors and said there was a dearth of 3,667 doctors in Tripura at present. Many senior doctors have been serving in the hospitals after retirements with the request of the government to run the service."Recently we wanted to recruit 345 doctors but only 35 applied," Mr Choudhury underlined.
0 comment(s) on Opposition flays LF govt of Tripura for lowest allocation in health