Osteoporosis management during Covid 19 pandemic: Joint multisociety guidance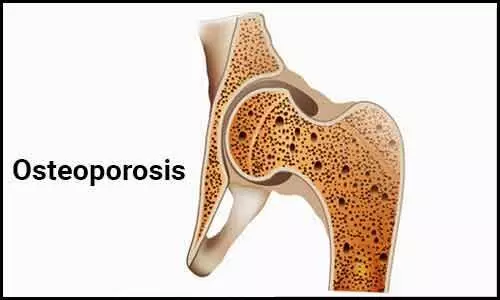 YA joint guidance has been released by ASBMR,AACE, Endocrine Society,ECTS and NOF to assist clinicians in the management of patients with osteoporosis in the era of COVID-19.

The current pandemic has necessitated the implementation of social distancing strategies that have the potential to disrupt the medical care of patients with osteoporosis. There is a paucity of data to provide clear guidance therefore the recommendations are based primarily on expert opinion.
General Recommendations
1.The initiation of oral bisphosphonate therapy can be done via telephone or video visit and should not be delayed in patients at high risk for fracture (for example: in patients who have recently sustained an osteoporotic fragility fracture).
2. Bone mineral density (BMD) examinations may need to be postponed when public health guidance recommends the halting of elective procedures.
3. When possible to do safely, patients who are already taking osteoporosis medications should continue to receive ongoing medications including oral and intravenous (IV) bisphosphonates, denosumab, estrogen, raloxifene, teriparatide, abaloparatide, and romosozumab. There is no evidence that any osteoporosis therapy increases the risk or severity of COVID-19 infection or alters the disease course (in either a positive or negative way). However, there are early signals that COVID-19 may be accompanied by an increased risk for hypercoagulable complications1,2, in which case caution should be used for estrogen and raloxifene, both of which may modestly increase thrombotic risk.
4. To facilitate social distancing guidelines and to minimize patient exposure at phlebotomy centers, standard pre-treatment labs (such as calcium, 25-hydroxyvitamin D, and/or creatinine) prior to IV bisphosphonate and/or denosumab administration can be avoided if labs within the preceding year were normal and it is the clinical judgement of the medical provider that a patient's health has been stable. However, laboratory evaluation is recommended for patients with fluctuating renal function and those who are at higher risk of developing hypocalcemia, such as those with malabsorptive disorders, hypoparathyroidism, advanced renal dysfunction (chronic kidney disease stage 4 or 5), or taking loop diuretics.
Alternative methods of delivering parenteral osteoporosis treatments
The authors lacknowledge that it may not be possible to safely provide parenteral osteoporosis treatments that are not self-administered (e.g. IV bisphosphonates, denosumab, or romosozumab) in all geographic locations during the current COVID-19 pandemic.
Alternative delivery methods include:
Off-site clinics: Administration of treatments at locations geographically isolated from COVID-19 "hot-spots" should be considered whenever possible. However, recognize that this may disadvantage socioeconomically challenged communities if public transportation options are not available.
Home delivery and administration: this is a feasible option if available and could include a visiting nurse, home health aide, home-visiting medical staff or family health care provider.
Self-injection of denosumab (and/or romosozumab) has been proposed and is reportedly available in some locales. However, there are important medico-legal issues to consider surrounding the proper product handling and administration, including the small risk of drug-related hypersensitivity reactions in the absence of a medical provider, although steps to mitigate such potential risks may be in place in some communities.
Drive-through administration of denosumab and/or romosozumab: this may also be logistically difficult to arrange. Further, it is recommended that patients be monitored by a medical provider for 15 minutes after injection in the unlikely event of a hypersensitivity reaction.
Specific Recommendations for management of patients who are unable to receive ongoing non-oral osteoporosis medications during the COVID-19 pandemic
We recommend frequent re-evaluation of patients in whom treatment was disrupted with the goal to resume the original osteoporosis treatment plan once circumstances allow.
Denosumab (Prolia®)
For patients in whom continued treatment with denosumab is not feasible within 7 months of prior denosumab injection, strongly consider transition to oral bisphosphonate if possible (such as weekly alendronate). For patients with underlying gastrointestinal disorders, such as gastroesophageal reflux disease (GERD), achalasia or active peptic ulcer disease, consider monthly ibandronate or weekly/monthly risedronate. For patients with chronic renal insufficiency [estimated glomerular filtration rate (eGFR) levels < 30-35 mL/min], consider an off-label regimen of lower dose oral bisphosphonate (e.g. alendronate 35 mg weekly, or alendronate 70 mg every 2 weeks).
Teriparatide (Forteo®) or abaloparatide (Tymlos®)
For patients in whom continued treatment with teriparatide or abaloparatide is not feasible, consider a delay in treatment. If this delay exceeds 2-3 months, consider a temporary transition to oral bisphosphonate.
Romosozumab (Evenity®)
For patients in whom continued treatment with romosozumab is not feasible, consider a delay in treatment. If this delay exceeds 2-3 months, consider a temporary transition to oral bisphosphonate.
Intravenous (IV) bisphosphonates
For patients in whom continued treatment with intravenous (IV) bisphosphonates is not feasible, delays of even several months are unlikely to be harmful.
For further reference log on to:
American Society for Bone and Mineral Research
Source : American Society for Bone and Mineral Research