Position Statements for Telemedicine Use by American College of Rheumatology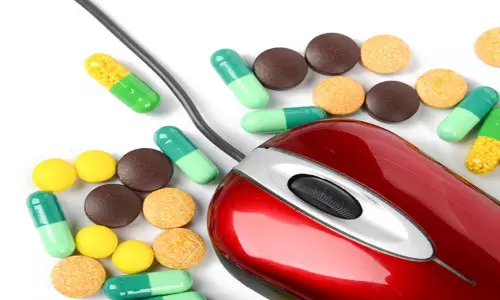 New set of position statements for the use of telemedicine in the management of patients with rheumatic diseases have been released by The American College of Rheumatology (ACR) which have been published on the ACR website.
Telemedicineis the provision of health care services and education over a distance through the use of telecommunications technology. The COVID-19 pandemic has presented both challenges and opportunities to rheumatologists and rheumatology health professionals who have rapidly adopted telemedicine in routine practice.
These position statements are primarily for the members of the American College of Rheumatology, members ofCongress,Carriers/Private Insurers,State Insurance and Commissioners.
Positions statements are:
1. The American College of Rheumatology (ACR) supports the role of telemedicine as atool with the potential to increase access and improve care for patients with rheumaticdiseases, but it should NOT replace essential face-to-face assessments conducted atmedically appropriate intervals.
2. The ACR supports continued parity of reimbursement for in-office visits, audio-visualvisits and audio-only visits, both by CMS and by commercial payers, after the declaredCOVID-19 public health emergency (PHE) has ended, if telemedicine services abide bythe following principles:a. The provider-patient relationship should include both in-person and telemedicineservices in accordance with the American Medical Association (AMA) Code ofMedical Ethics as it pertains to the Patient-Provider Relationship, and specificallythe Ethical Practice in Telemedicine [1]b. Patients should have a choice of provider for telemedicine services, as is requiredfor all medical services.c. The standards and scope of care provided remotely via telemedicine services should be consistent with related in-person services. The limitations of therelevant technologies should be recognized, and appropriate steps taken tomitigate these limitations.d. The provision of telemedicine services must be properly documented.
3. The ACR recommends that telemedicine platforms provide an efficient mechanism toobtain informed consent for delivery of telemedicine services, including information forpatients or their surrogates about the distinctive features of telemedicine, the credentialsof the health care professionals involved, and the limitations of the technologies.
4.The ACR supports appropriate protocols to protect the security and integrity of patientinformation, while balancing the need for access to telehealth services.
5. The ACR opposes geographical restrictions on telemedicine practice including ruraldesignation requirements, and, supports the ongoing ability of patients to accesstelemedicine services from their home after the PHE has ended.
6. The ACR supports proposals which would facilitate interstate practice of telemedicine.
7. The ACR opposes payer policies which dictate use of specified telemedicine platforms,use telemedicine services to construct restrictive networks, or which use telemedicine asa means to divert patients to their "preferred" providers.
8.The ACR supports and encourages outcomes-based research regarding telemedicine use in the practice of rheumatology."Looking forward, the ACR supports the role of telemedicine as a tool with the potential to increase access and improve care for patients with rheumatic disease," the committee concluded.
Source : American College of Rheumatology