Decaffeinated coffee consumption decreases uric acid levels in males with hyperuricemia: Study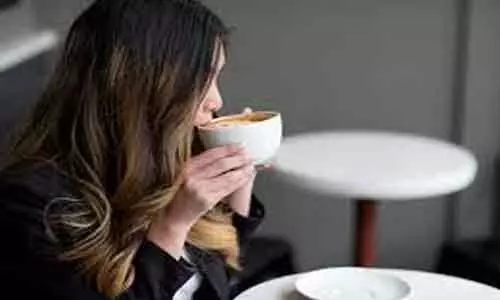 Thailand: A recent study in the journal Clinical and Experimental Rheumatology has shown a strong inverse relationship between intake of decaffeinated coffee (DC) and serum uric acid (SUA).
According to the study, decaffeinated coffee exhibited a substantial reduction in serum uric acid (SUA) during the intervention phase. On the other hand, in non-HUS participants, SUA significantly increased in caffeinated coffee (CC).
The effect of coffee on serum uric acid has shown conflicting results. To clarify the association, Patapong Towiwat, Department of Internal Medicine, Faculty of Medicine, Naresuan University, Thailand, and colleagues aimed to determine the effects of caffeinated coffee and decaffeinated coffee on serum uric acid (SUA), serum xanthine oxidase activity (sXOA), and urine uric acid clearance (UAC).
The study included 51 healthy male volunteers in a prospective randomized within-subject experimental design. Each research period consisted of three periods: a control, an intervention, and a washout phase lasting one, three, or one week, respectively. During the intervention phase, individuals were given 2, 4, or 6 grams of coffee per day, either CC or DC.
In conclusion, DC exhibited a substantial hypouricemic impact in healthy guys within 3 weeks, notably in HUS individuals. Although CC did not have a significant rise in SUA overall, it did have a substantial increase in SUA among non-HUS individuals. The increase in endogenous uric acid production caused by rising sXOA and lowering UAC was the mechanism of change in SUA for CC. 5-CQA may be a crucial ingredient for the hypouricemic impact in DC. Caffeine and 5-CQA are thought to be responsible for the rise and fall of SUA, respectively.

Reference:
Towiwat P, Tangsumranjit A, Ingkaninan K, Jampachaisri K, Chaichamnong N, Buttham B, Louthrenoo W. Effect of caffeinated and decaffeinated coffee on serum uric acid and uric acid clearance, a randomized within-subject experimental study. Clin Exp Rheumatol. 2021 Sep-Oct;39(5):1003-1010. Epub 2020 Oct 1. PMID: 33025883.
Source : Clinical and Experimental Rheumatology