Delaying surgery after distal radius fracture increases risk of chronic pain: JAMA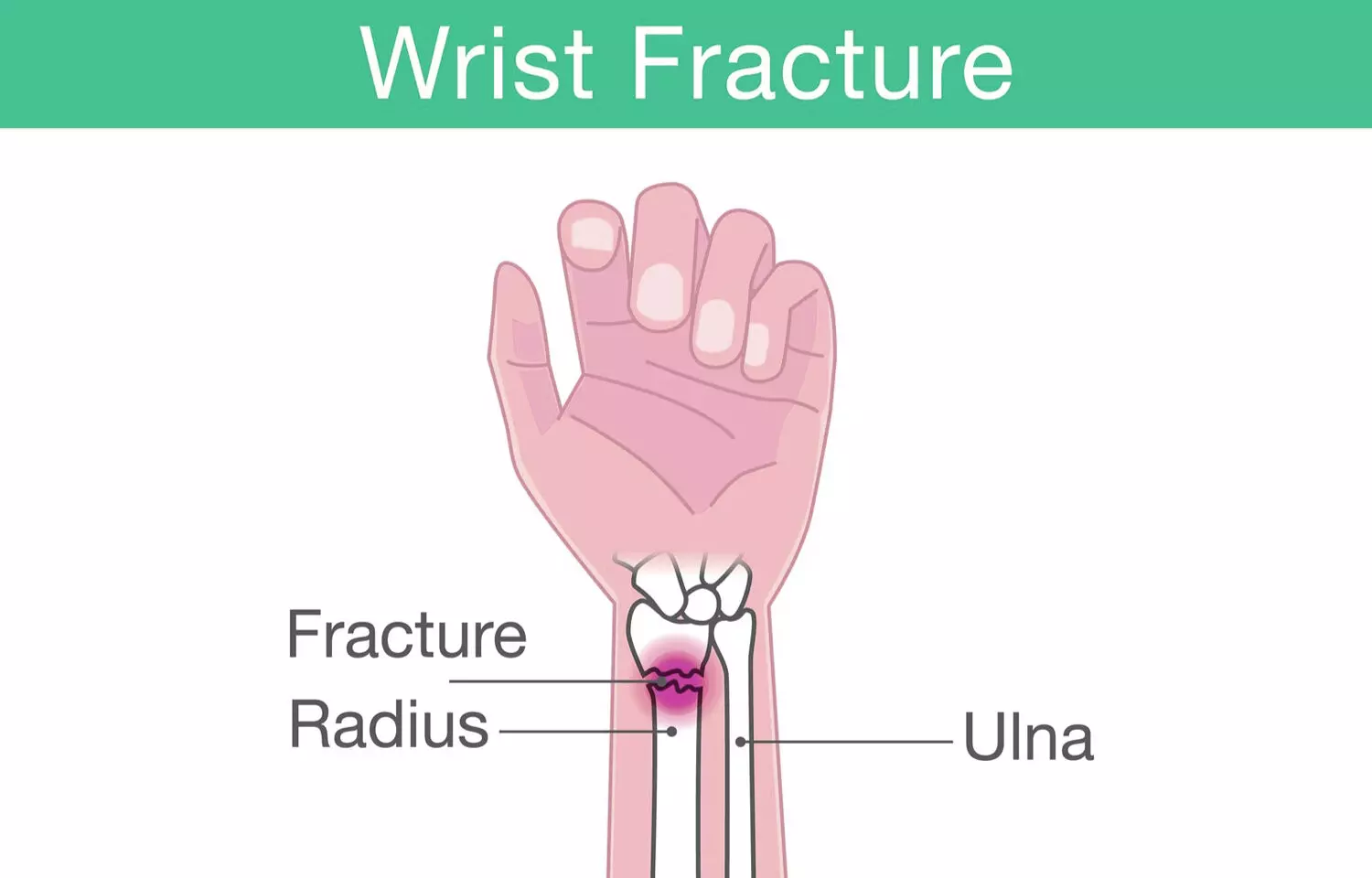 Ann Arbor: Adequate preoperative control, earlier time to surgery, and internal fixation lowers risk of chronic pain in distal radius fracture (DRF) patients treated surgically, suggests a recent study in the journal JAMA Network Open.

Many patients with sustained DRFs report persistent wrist pain despite appropriate pain. Chronic muscoskeletal pain is among the leading problems in older adults. Alfred P. Yoon, University of Michigan Medical School, Ann Arbor, and colleagues aimed to identify modifiable preoperative factors that are significantly associated with developing chronic pain. To accomplish this, the researchers performed a secondary analysis on data from the multicenter randomized Wrist and Radius Injury Surgical Trial (WRIST), with pain at 12 months after intervention as the primary outcome.

The trial was conducted across 24 study sites in the United States, Canada, and Singapore. It enrolled a total of 146 patients (older than 60 years) with DRF who were treated operatively and had 12-month Michigan Hand Outcomes Questionnaires (MHQ) scores. Analysis was conducted from September to December 2019.
Key findings of the study include:
Chronic pain was present in 87 patients (59.6%) and absent in 59 patients (40.4%) at 1-year follow-up.
A 1-week delay in surgery was associated with more than triple the odds of developing chronic pain (odds ratio [OR], 3.65), and each 10-point increase in preoperative pain was associated with a 17% increase in the odds of experiencing chronic pain (OR, 1.17).
Internal fixation was associated with decreased odds of developing chronic pain compared with the other 2 procedures (OR, 0.29).
"In this study, preoperative pain, time to surgery, and procedure type were modifiable factors associated with chronic pain 1 year after DRF treated with surgery," wrote the authors.

"Adequate pain control in patients with acute DRFs even before definitive surgical management and earlier fixation for patients requiring surgery may decrease the risk of developing chronic pain. Internal fixation may decrease the risk of chronic pain after DRF surgery, compared with percutaneous pinning or external fixation," they concluded.
"Modifiable Factors Associated With Chronic Pain 1 Year After Operative Management of Distal Radius Fractures: A Secondary Analysis of a Randomized Clinical Trial," is published in the journal JAMA Network Open.
DOI: https://jamanetwork.com/journals/jamanetworkopen/fullarticle/2774319
Source : JAMA Network Open