High resistin levels may predict increased risk of erosive disease in early active RA: Study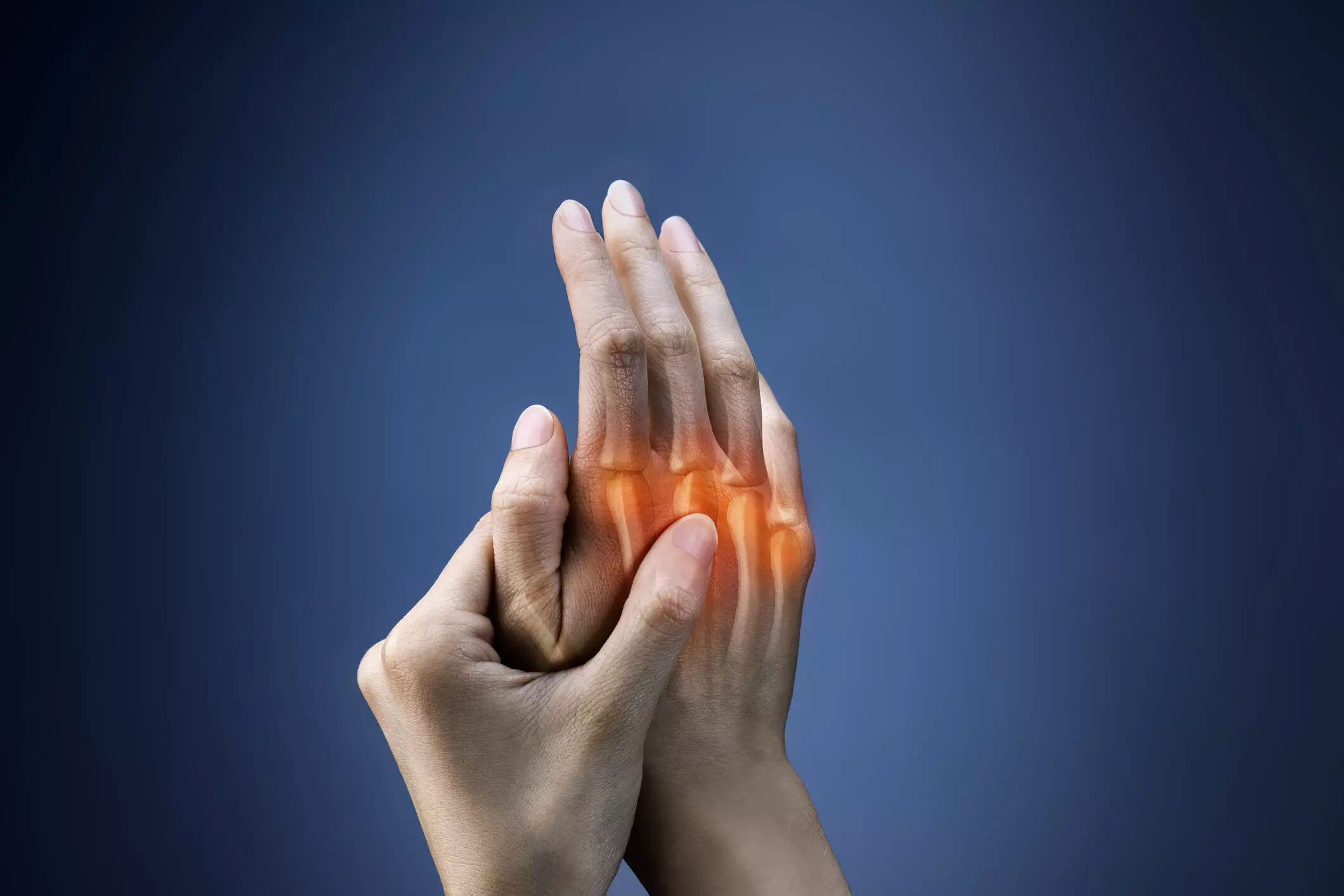 Pretreatment resisin has prognostic value for radiographic progression in rheumatoid arthritis and patients with high resistin levels may benefit from early initiation of TNF inhibitors to prevent radiographic progression, according to a study published in the Scandinavian Journal of Rheumatology.

A group of researchers from Finland conducted a study to investigate whether resistin is associated with disease activity and inflammation in disease-modifying anti-rheumatic drug (DMARD)-naïve rheumatoid arthritis (RA) patients, whether it has predictive value for radiological disease progression, and whether tumour necrosis factor-α (TNF-α) is involved in these effects.
Ninety-nine patients with early, DMARD-naïve RA participated in the NEO-RACo study. Patients were treated for the first 4 weeks with a combination of methotrexate, sulfasalazine, hydroxychloroquine, and prednisolone (FIN-RACo treatment). Thereafter, they were randomized to receive either infliximab or placebo added to the combination for 6 months. Patients were followed for 5 years. Disease activity was evaluated using the Disease Activity Score based on 28-joint count–erythrocyte sedimentation rate, radiographs were scored with the modified Sharp–van der Heijde method, and plasma resistin concentrations were measured by immunoassay. Human THP-1 macrophages were used in the in vitro studies.
The results of the study are as follows:
· A high resistin level at baseline was associated with active inflammatory disease and predicted more rapid radiological progression during 5 year follow-up.
· Adding infliximab to the DMARD combination delayed radiological progression and overcame the poor predictive value of resistin.
· Resistin increased TNF-α production in human macrophages, indicating a possible connection between resistin and TNF-α.
Thus, the researchers concluded that high resistin concentration maybe a useful marker to distinguish patients with an increased risk of erosive disease in early active RA, and that adding TNF-α antagonist to the traditional DMARD combination may delay the radiological progression of the disease in these patients.
Reference
Pre-treatment resistin levels are associated with erosive disease in early rheumatoid arthritis treated with disease-modifying anti-rheumatic drugs and infliximab by K Vuolteenaho, L et. al published in the Scandinavian Journal of Rheumatology.
https://doi.org/10.1080/03009742.2021.1929456
Source : Scandinavian Journal of Rheumatology