Musculoskeletal diagnosis can be improved with 3D imaging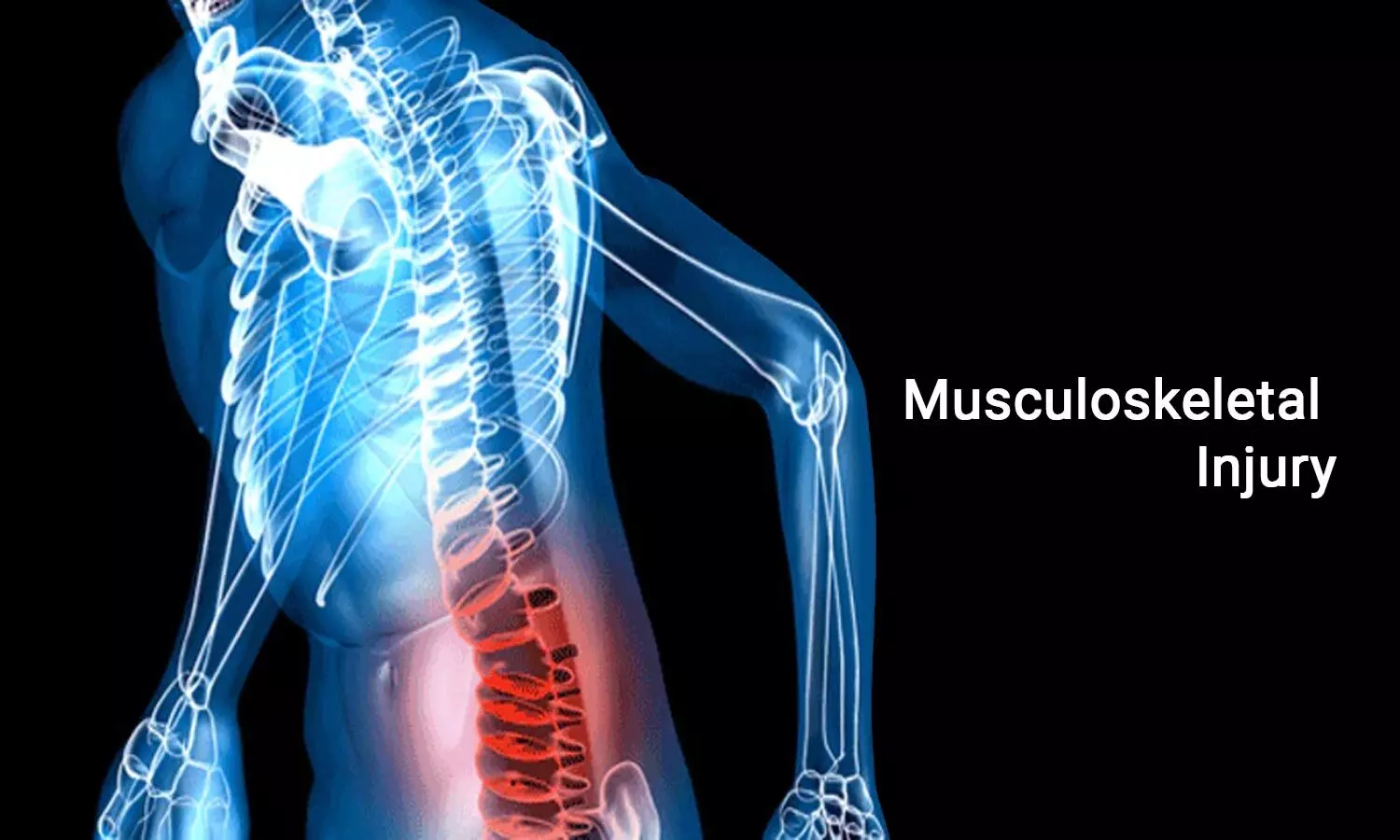 As 3D imaging technology continues to evolve, radiologists and orthopedic surgeons laid out a complex yet intuitive technology-based course for the planning and execution of a variety of surgical procedures related to musculoskeletal conditions and injuries finds a recent study. Reports note that 3D imaging has also allowed for a deeper understanding of the anatomy of the spine.

Numerous advancements, primarily in CT and MRI, have allowed for the creation of 3D imaging and 3D-printed models that aid in the planning and execution of knee, hip, and spine surgeries. Although CT has been the primary type of orthopedic 3D imaging, MRI has begun to emerge as another important imaging modality within the specialty.
3D imaging has come to play a role in assessing and treating the hip-spine connection, particularly in identifying the correct orientation of the pelvis, according to sources. However, patients with advanced degenerative disc disease who have a stiff lumbar spine or those who have had prior spine surgery, will exhibit restricted motion in the lumbar spine alone or the lumbosacral junction may be immobilized or have significantly reduced mobility, according to Brad L. Penenberg, MD, chief of the division of hip and knee arthroplasty at Cedars-Sinai Medical Center in Los Angeles.
"Probably the most significant advancement that allowed for the shift from 2D imaging to 3D imaging to occur is the technology being able to achieve thin slice thickness on the CT scanner," says Nancy M. Major, MD, clinical professor of radiology-diagnostics at University of Colorado Anschutz School of Medicine in her recent interview with Orthopedics Today.
Regarding 3D imaging with a CT scanner, Major noted an evolution from what was a lengthy examination that involved a full slab of tissue and featured only cross-sectional imaging in the axial plane to one that is performed with a slice thicknesses that are thinner and a table that moves and spirals in a helical fashion.
"That technology changed the way we could perform CT imaging and therefore helps clinicians with reformations in the sagittal and coronal projections, as well as reconstruction in 3D imaging," says Major. She furthermore observes that the use of 3D reconstructions have improved overall preoperative surgical planning from the radiologist's end, especially with musculoskeletal tumors and for some novel hip imaging techniques that allow surgeons to see how much bone might need to be removed.
It was also observed that MRI 3D imaging was made especially relevant through the incorporation of parallel imaging, which shortened scan acquisition time, as described by Hollis G. Potter, MD, chair of the department of radiology and imaging and Coleman Chair in MRI Research at Hospital for Special Surgery in New York.
"We are now working on things like deep-learning de-noising algorithms, which use artificial intelligence to take some of the noise away from MR images and further shorten the scan time," Potter further added.
Aside from CT and MRI, other scanning modalities also incorporate 3D imaging, such as the whole-body surface photographic system made by 3dMD, which Potter said is specially efficacious for patients with scoliosis. The photographic system tracks changes in the spinal curvature without the use of an X-ray and provides an option for reducing the burden of ionizing radiation, which is particularly important for pediatric patients, she said.
However, yet another renowned practitioner Andrew T. Pennock, MD, pediatric and sports medicine surgeon at Rady Children's Hospital-San Diego explained that 3D CT imaging is the primary modality that he has seen being used in a clinical context, particularly for planning surgeries. However, he said the application of 3D MRI is improving and it will likely soon have additional uses. "Most of these technologies require some sort of post-acquisition processing, which can be time-consuming and can have some associated costs," Pennock said. "That's why we've mainly used it for research purposes on the MRI side."
Using 3D imaging, either CT or MRI, in conjunction with orthopedic surgeries has provided significant advantages over the use of 2D imaging alone, according to Penenberg. "This new technology has the ability to transform a standard 2D digital X-ray into a 3D model that can then be viewed in a preferred position even if the X-ray is mispositioned. That is a breakthrough in intraoperative imaging capability," he said. "It can eliminate the need for something like an O-arm and allows the surgeon, during the course of the operation with the patient under anesthesia, when time is critical, to essentially take a 2D image which then finds its place within a 3D model. That 3D model then becomes freely movable and can be positioned for automatically generating measurements in the desired orientations."
With reference to this 3D imaging technology, "It's extraordinarily helpful in the context of spinal deformities, including large deformities or congenital anomalies where the vertebrae are misshapen and/or missing and are congenitally merged and absent with other parts of the spine," "It's also helpful for patients who have had prior surgery or surgeries where the anatomy is distorted due to prior fusion surgeries", explains Shay Bess, MD, director of surgical quality and resource utilization for spine services at Presbyterian/St. Luke's Medical Center in Colorado.
3D-printing technology allows surgeons to generate truly patient-specific implants, according to Bess.
Using the cup position, the functional orientation now for most people, which involves the standing pelvis X-ray as opposed to the traditional supine X-ray as a reference, orthopedic surgeons can then proceed with the hip replacement using electronic or robotic guidance techniques. According to Penenberg, surgeons can obtain a 2D X-ray and then project it into a pre-formed 3D mesh based on the patients preoperative MRI or CAT scan via an algorithm contained within newly developed software, a process which reorients the 2D X-ray image to match the preoperative reference X-ray.
As a result, recent expansion and advancements in 3D imaging have allowed radiologists and orthopedic surgeons to increasingly work in tandem to better treat patients with a variety of musculoskeletal conditions.
Source : Bess S, et al. Spine. 2016;doi:10.1097/BRS.0000000000001202