Platelet-rich plasma may Improve mild to moderate carpal tunnel syndrome: Study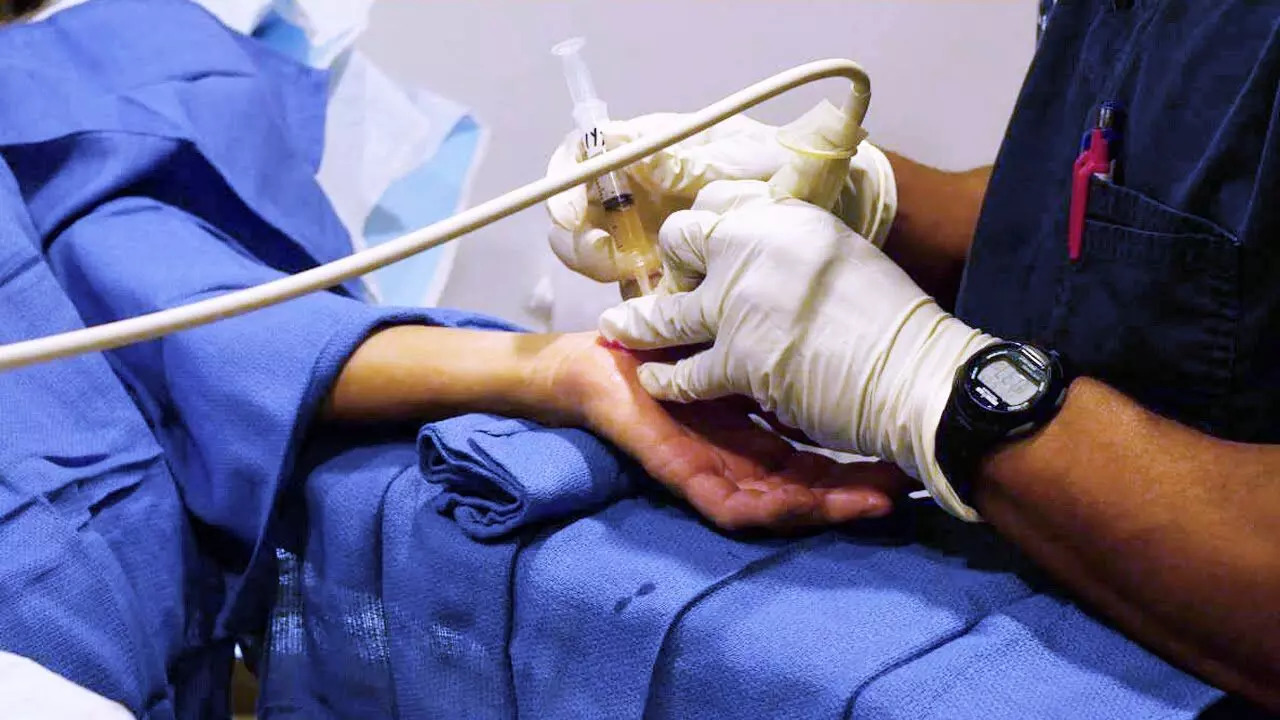 Carpal tunnel syndrome (CTS) is the most common mono-neuropathy accounting for approximately 90% of peripheral entrapment neuropathies. Estimates of prevalence range from 4% up to 20% in the industrial populations. In a recent study, researchers have found that platelet-rich plasma (PRP) injections improve pain scores, functional outcomes as well as cross-sectional area (CSA) measurements of the median nerve (MN) in patients with mild to moderate CTS. The study findings were published in the Journal of Orthopaedics on May 07, 2021.

Previous studies support the use of platelet-rich plasma (PRP) injections for those with CTS undergoing non-operative management. However, data on the effect of PRP in either nerve conduction studies (NCS) or the cross-sectional area (CSA) of the MN in CTS remain unclear. Therefore, researchers of Ireland conducted a study to perform an updated systematic review with meta-analysis on trials focusing on patient-reported outcome measures (PROMs), NCS and CSA measurements of those who underwent PRP injection for mild to moderate CTS versus a control.
In this systematic review & meta-analysis, researchers reviewed MEDLINE, EMBASE and Scopus databases in June 2020 and included a total of 8 prospective studies on the use of PRP in the non-operative management of CTS versus control with a mean follow-up time of 3.9 months. They included data of 404 patients from 8 studies for the analysis. They used Qualitative statistical analysis for systemic analysis and Review Manager for meta-analysis.
Key findings of the study were;
Upon analysis, the researchers found that the use of PRP in CTS improved symptoms and functional outcomes compared with controls.
They also found that the PRP resulted in significantly smaller CSA (9.65 mm2) than controls (9.95 mm2).
However, they found no corresponding improvement in either motor (distal motor latency: 4.9 m/s verses 5.1 m/s) or sensory results (sensory nerve conduction velocity:33.5 m/s verses 34.3 m/s)of NCS with PRP.
The authors concluded, "This study indicates that there may be a potential role for the use of PRP in the non-operative management of mild to moderate CTS results in improvements in pain scores, functional outcomes as well as CSA measurements of the MN at short-term follow-up. However, PRP does not result in improvements in NCS."
For further information:
Article Source :
Journal of Orthopaedics