Serum Uric Acid Levels Predict Risk of Hip Fracture in Older Adults: Study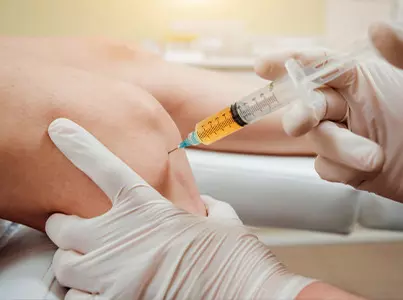 Elevations in serum uric acid (SUA) levels may be a warning signal for the risk of developing hip fractures at age ≥50 years, especially in men suggests a study published in the journal MATURITAS on March 08, 2021.

Serum markers that can be used to estimate the risk of bone fractures are rare. A previous study suggests that higher levels of serum uric acid are associated with higher Body Mass Density (BMD). However, the study findings were heterogeneous. Therefore, researchers of the Agency for Preventive and Social Medicine, Austria, conducted a study to investigate the potential of serum uric acid (SUA) to predict hip fractures occurring in people aged 50 years and over.
It was a retrospective study of a large Austrian population-based cohort study in which researchers included data from a medical prevention program over the period 1985–2005 in Vorarlberg. Data on SUA levels and covariates (age, BMI, blood pressure, smoking status, diabetes, triglycerides and cholesterol) from 185,397 individuals of whom 42,488 women and 35,908 men. The major outcome assessed was the incidence of hip fracture occurring in participants aged 50 years and over during the observation period 2003–2013. The researchers also collected information on incident cancer and end-stage kidney disease.
Key findings of the study were:
Upon analysis, the researchers found that each unit increase in SUA increased the risk of female hip fracture by 6 per cent (hazard ratio [HR], 1.06).
They also found that the risk was significantly elevated in the highest versus lowest SUA quartile (HR, 1.17), but not at hyperuricaemic (>5.7 mg/dl) versus normouricaemic (≤5.7 mg/dl) levels.
In men, they noted that the risk of hip fracture risk raise by 15 % per unit increase (HR 1.15), and risk was significantly higher in the highest vs lowest SUA quartile (HR 1.50) as well as at hyperuricemic (>7.0 mg/dl) vs normouricemic (≤7.0 mg/dl) levels (HR 1.48).
The authors concluded, "Our results link serum uric acid with increased risk of hip fractures, particularly in men."
For further information:
Article Source :
MATURITAS