Study confirms cardiovascular safety of Abaloparatide in post menopausal osteoporosis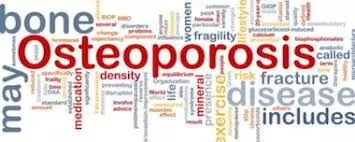 Abaloparatide is heart friendly with no severe cardiac adverse events in postmenopausal women with osteoporosis, finds a study. However it did cause mild cardiac changes of transient increase in Heart Rate and decrease in blood pressure .
The study was published in the journal ' The Journal of Clinical Endocrinology & Metabolism' 2020.
Abaloparatide is an FDA-approved Parathyroid hormone related peptide analog for treatment of osteoporosis in postmenopausal women at high risk of fracture.In postmenopausal women with osteoporosis, clinical trials showed abaloparatide reduces the risk of vertebral fractures and nonvertebral fractures.
In the instant study the researchers from the United States assessed the cardiovascular safety profile of the drug abaloparatide.
Also Read: Higher Breast density asymmetry linked to greater breast cancer risk
The study called as the ACTIVE trial was a randomized, double-blind, placebo- and active-controlled, multi-center, phase 3 study. ACTIVExtend was a 24-month, open-label extension of ACTIVE. Participants in ACTIVE were postmenopausal women between the ages of 49 to 86 years with defined osteoporosis and prior fracture history. There were about 2463 women who participated in the study. Women were randomized to daily subcutaneous abaloparatide 80 µg, matching placebo, or open-label daily subcutaneous teriparatide 20 µg, for 18 months. ACTIVExtend was where participants from the abaloparatide and placebo arms received alendronate for 2 years; and there was also a pharmacology study in 55 healthy adults. The key measurement points were heart rate (HR), blood pressure (BP), and cardiovascular-related adverse events (AEs), including major adverse cardiovascular events (MACE) and heart failure (HF).
The key points of the study are:
Abaloparatide and teriparatide transiently increased HR relative to placebo.
Following first dose, mean (SD) HR change from pre-treatment to 1 hour post treatment was 7.9 (8.5) bpm for abaloparatide, 5.3 (7.5) for teriparatide, and 1.2 (7.1) for placebo.
A similar pattern was observed over subsequent visits. In healthy volunteers, HR increase resolved within 4 hours.
The corresponding change in mean supine systolic and diastolic BP 1 hour post treatment was -2.7/-3.6 mm Hg (abaloparatide), -2.0/-3.6 (teriparatide), and -1.5/-2.3 (placebo).
The percentage of participants with serious cardiac AEs was similar among groups (0.9‒1.0%).
In a post hoc analysis, time-to-first incidence of MACE + HF was longer with abaloparatide (P = 0.02 versus placebo) and teriparatide (P = 0.04 versus placebo).
Thus the researchers concluded that Abaloparatide was associated with transient increases in HR and small decreases in BP in postmenopausal women with osteoporosis, with no increase in risk of serious cardiac AEs, MACE, or HF.
for further reading, click the following link: https://doi.org/10.1210/clinem/dgaa450
Source : The Journal of Clinical Endocrinology & Metabolism