Tranexamic Acid not tied to VTE complications in Orthopedic Lower Limb Surgery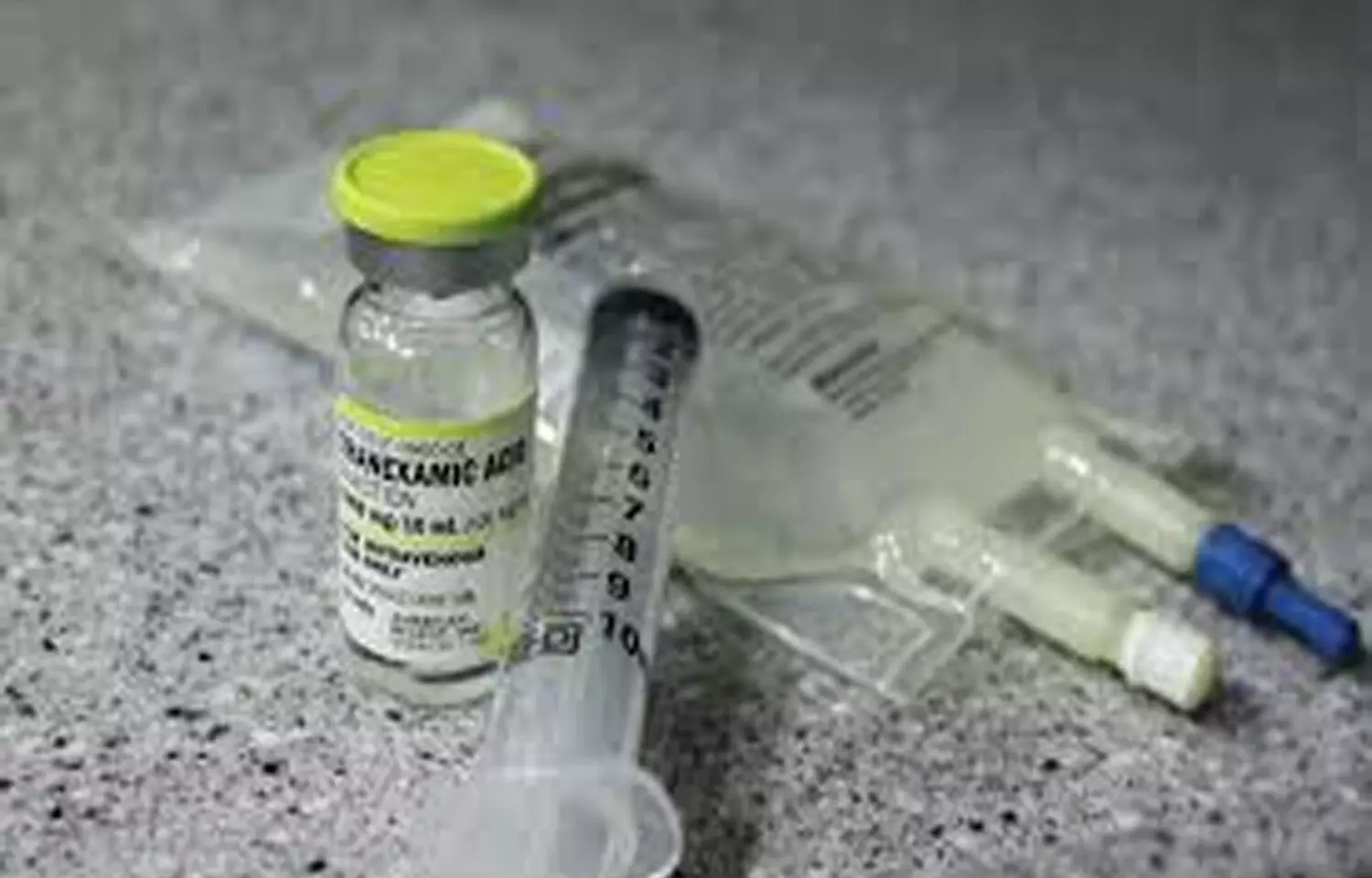 Researchers from a recent study have observed that as Tranexamic acid (TXA) did not increase the risk of venous thromboembolic (VTE) complications, it is considered safe for lower limb orthopedic surgical procedures, according to the study published in the Biomed Research International.

Tranexamic acid (TXA) is increasingly used in orthopedic surgery to reduce blood loss; however, there are concerns about the risk of venous thromboembolic (VTE) complications.
Hence, Davide Reale and colleagues from the Clinica Ortopedica e Traumatologica II, IRCCS Istituto Ortopedico Rizzoli, Bologna, Italy and from the Department of Orthopaedics and Traumatology, Ankara Yildirim Beyazit University, Ankara, Turkey carried out this study to evaluate TXA safety in patients undergoing lower limb orthopedic surgical procedures.
The authors performed a meta-analysis on various databases using the following string (Tranexamic acid) AND ((knee) OR (hip) OR (ankle) OR (lower limb)) to identify RCTs about TXA use in patients undergoing every kind of lower limb surgical orthopedic procedures, with IV, IA, or oral administration, and compared with a control arm to quantify the VTE complication rates.
The key findings were as follows-
A total of 140 articles documenting 9,067 patients receiving TXA were identified.
Specifically, 82 studies focused on TKA, 41 on THA, and 17 on other surgeries, including anterior cruciate ligament reconstruction, intertrochanteric fractures, and meniscectomies.
The intravenous TXA administration protocol was studied in 111 articles, the intra-articular in 45, and the oral one in 7 articles.
No differences in terms of thromboembolic complications were detected between the TXA and control groups neither in the overall population (2.4% and 2.8%, respectively) nor in any subgroup based on the surgical procedure and TXA administration route.
Therefore, the authors brought it to conclusion that "there is an increasing interest in TXA use, which has been recently broadened from the most common joint replacement procedures to the other types of surgeries. Overall, TXA did not increase the risk of VTE complications, regardless of the administration route, thus supporting the safety of using TXA for lower limb orthopedic surgical procedures."
Source : Biomed Research International