Treatment of early RA may prevent heart disease, finds study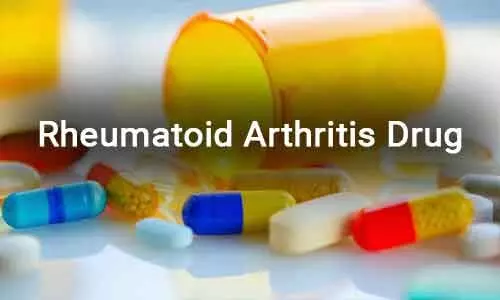 UK: Treatment of early rheumatoid arthritis (ERA) patients with DMARD therapy improves vascular and myocardial abnormalities, suggests a recent study in the BMJ journal Annals of the Rheumatic Diseases. The clinical response to therapy and type of DMARD treatment (MTX or first-line tumour necrosis factor-inhibitors or) did not affect cardiovascular disease (CVD) markers.

Owing to increased frequency of cardiovascular disease, RA patients are at increased risk of mortality compared to the general population. In addition to the traditional risk factors such as smoking, hyoertension, and high cholesterol, the increased CV risk in RA is thought to be mediated by inflammation. Some studies have supported the concept of shared immune mechanisms and raise the possibility that RA immune-modulating therapies may also influence CVD pathogenesis.

Epidemiological studies have shown reduction in cardiovascular (CV) events coinciding with contemporary management of RA and clinical imaging studies have illustrated abnormal CV measures, mainly in established RA, with varying association to poor prognosis factors of RA. Maya H Buch, Leeds Institute of Rheumatic and Musculoskeletal Medicine, University of Leeds, Leeds, UK, and colleagues determine whether ERA patients have CVD that is modifiable with disease-modifying antirheumatic drug (DMARD) therapy, comparing first-line etanercept (ETN) + methotrexate (MTX) with MTX strategy.
81 patients from a phase IV ERA trial were randomized to ETN+MTX or MTX strategy±month 6 escalation to ETN+MTX, and with no CVD and maximum one traditional risk factor underwent cardiovascular magnetic resonance (CMR) at baseline, years 1 and 2. Thirty matched controls underwent CMR.
Primary outcome measure was aortic distensibility (AD) between controls and ERA, and baseline to year 1 AD change in ERA.
Key findings of the study include:
In ERA versus controls, respectively, baseline (geometric mean, 95% CI) AD was significantly lower (3.0×10−3 mm Hg−1 vs 4.4×10−3 mm Hg−1; LV mass significantly lower (78.2 g, n=81 vs 92.9 g, n=30, p<0.01); and ECV increased (27.1%, n=78 vs 24.9%, n=30).
Across all patients, AD improved significantly from baseline to year 1 (3.0×10−3 mm Hg−1 to 3.6×10–3 mm Hg−1 respectively), maintained at year 2.
The improvement in AD did not differ between the two treatment arms and disease activity state (Disease Activity Score with 28 joint count)-erythrocyte sedimentation rate-defined responders versus non-responders.
"We report the first evidence of vascular and myocardial abnormalities in an ERA randomised controlled trial cohort and show improvement with DMARD therapy. The type of DMARD (first-line tumour necrosis factor-inhibitors or MTX) and clinical response to therapy did not affect CVD markers," wrote the authors.
The study, "Cardiovascular effects of biological versus conventional synthetic disease-modifying antirheumatic drug therapy in treatment-naïve, early rheumatoid arthritis," is published in the Annals of the Rheumatic Diseases.
DOI: https://ard.bmj.com/content/79/11/1414
Source : Annals of the Rheumatic Diseases