Vitamin C reduces serum uric acid in hyperuricemia patients, claims study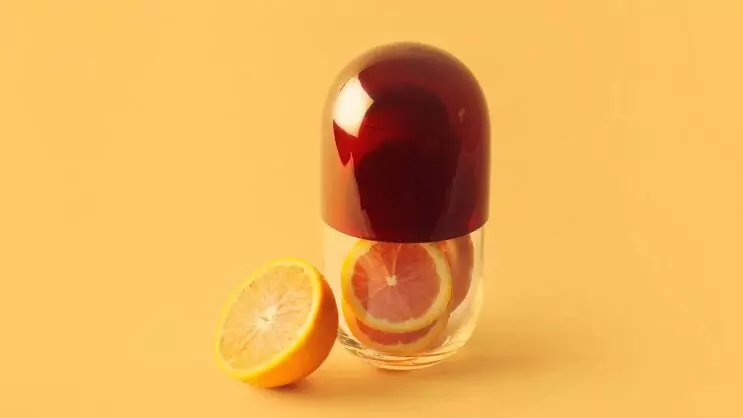 A recent meta-analysis has demonstrated that vitamin C supplementation had a significant effect of lowering Serum Uric Acid (SUA). The study report ,put forth in Complementary Therapies in Medicine, has further elaborated that the duration of intervention, age of the subjects and study quality have an impact on the effect of oral vitamin C.
In the last decade, the prevalence of hyperuricemia has increased with a trend toward onset at younger age. It has been reported that Serum Uric Acid (SUA) played an important role in the development of metabolic syndrome, including obesity, hyperglycemia, hypertension and hyperlipidemia. Besides, a cross-sectional survey has been showed that a higher Serum Uric Acid (SUA) level was associated with an increased prevalence of cardiovascular diseases, diabetic kidney disease and a variety of diabetic complications. Therefore, it's urgent to explore a way to control SUA. Till date, research on the effect of oral vitamin C supplementation on serum uric acid (SUA) have been inconsistent.
With this background, researchers undertook the study with the purpose to explore the association between oral vitamin C supplementation and serum uric acid.
PUBMED, EMBASE, CNKI, Web of Science, and CENTRAL of Cochrane library databases were searched to identify relevant articles published up to February 2020.
Results revealed some new facts.
The total sixteen eligible randomized controlled trials (RCTs) containing 1,013 participants were included in this meta-analysis.
The pooled findings showed that vitamin C supplementation had a significant effect of lowering SUA.
The subgroup analyses showed that the effect of vitamin C supplementation on SUA has positive association with mean age of participants <65 years old, the use of placebo or blank control, duration of trials <1 month and high-quality studies.
In addition, sensitivity analysis showed that the results of this study were stable. Both Egger's test and Begg's test demonstrated that no evidence of significant publication bias.
The authors made some important observations based on the results. "First of all, our results show that there is no statistically significant difference in effect between high and low intervention doses. Secondly, this study highlights that the effect of vitamin C intervention alone is better than that of vitamin C combined with other drugs. Therefore, the interaction between different drugs must be considered in clinical medication. Thirdly, the intervention was less effective in subjects older than 65 years of age. This may be because the elderly are often accompanied by other diseases" the team concluded.
For full article follow the link:https://doi.org/10.1016/j.ctim.2021.102761
Source: Complementary Therapies in Medicine
Source : Complementary Therapies in Medicine