Vitamin D may halt progression of knee joint diseases, finds study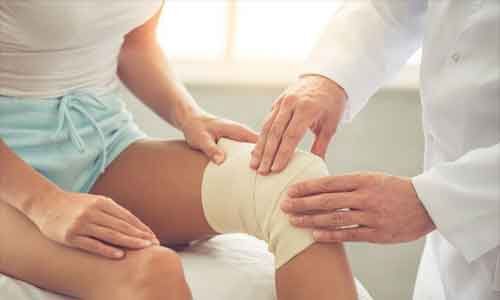 USA: Supplementation with vitamin D significantly lessens the progression of knee joint abnormalities, suggests a recent study in the journal Arthritis Care & Research.
Older adults are recommended vitamin D to prevent fractures. Though this population is also at risk of osteoarthritis (OA), the effect of vitamin D on osteoarthritis is unclear
Gabby B. Joseph, Universpity of California, San Francisco, San Francisco, CA, and colleagues determined the longitudinal and cross-sectional associations of vitamin C and D intake with MRI measures of joint structure (bone marrow, meniscus, and cartilage) and cartilage composition using data from Osteoarthritis Initiative (OAI) cohort.
The researchers selected a total of 1,785 subjects from the OAI database. The subjects had radiographic Kellgren/Lawrence knee grades 0–3 in the right knee. The Block Brief 2000 Food Frequency Questionnaire was used to assess vitamin C and vitamin D intake. The Magnetic Resonance Imaging analysis protocol included 3T cartilage T2 quantification and semiquantitative joint morphology gradings (Whole‐Organ Magnetic Resonance Imaging Score [WORMS]) at baseline and 4 years. the association between standardized baseline vitamin intake and both baseline WORMS scores and standardized cartilage T2 values was assessed using linear regression.
Key findings of the study include:
Higher vitamin C intake was associated with lower average cartilage T2 values, medial tibia T2 values, and medial tibia WORMS scores (standardized coefficient range –0.07 to –0.05).
Higher vitamin D intake was associated with a lower cartilage WORMS sum score and medial femur WORMS score (standardized coefficient range –0.24 to –0.09).
Consistent use of vitamin D supplements of 400 IU at least once a week over 4 years was associated with significantly less worsening of cartilage, meniscus, and bone marrow abnormalities (odds ratio range 0.40–0.56).
"Vitamin D supplementation over 4 years was associated with significantly less progression of knee joint abnormalities. Given the observational nature of this study, future longitudinal randomized controlled trials of vitamin D supplementation are warranted," concluded the authors.
The study, "Associations Between Vitamins C and D Intake and Cartilage Composition and Knee Joint Morphology Over 4 Years: Data From the Osteoarthritis Initiative," is published in the journal Arthritis Care & Research.
Source : Arthritis Care & Research