Weight loss essential for gout prevention during adulthood in obese: Study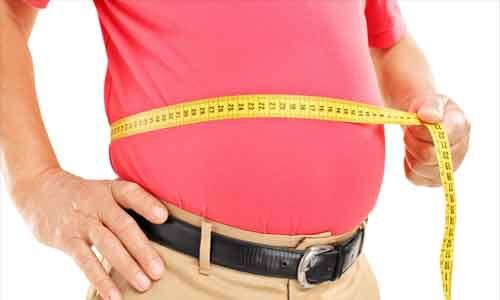 China: People who gain weight from early adulthood to midlife and are consistently obese throughout adulthood are at an increased risk of gout, finds a recent study in the journal Arthritis Research & Therapy.
The findings suggest that weight loss and maintaining non-obese weight is crucial for the prevention and treatment of gout in adult life. In simpler words, maintaining normal weight over entire adulthood is beneficial for reducing gout risk in obese people.
Previous studies, although, have clarified the relationship between obesity and incident gout, the influence of weight changes on the incidence of gout in later life during the period of early adulthood to midlife and different weight change patterns in specific age ranges remain unknown. Therefore, Jian-Bo Zhou, Capital Medical University, Beijing, China, and colleagues aimed to investigate the association between weight change patterns across adulthood and incident gout.
For the purpose, the researchers extracted data from the National Health and Nutrition Examination Survey (NHANES). Using which, they categorized individuals into four weight change patterns: those who remained obese (stable obese), those who moved from a non-obese body mass index (BMI) to an obese BMI (gaining), those who moved from an obese BMI to a non-obese BMI (losing), and those who remained non-obese (stable non-obese).
Incident gout reflected its occurrence over the 10-year follow-up from the recalled midlife weight measure to the time of this survey.
Key findings of the study include:
Among our sample of adults aged 40–74 years at their midlife weight measure (n = 11,079), 320 developed gout.
The highest risk of incident gout was found for participants with the stable obese pattern (HR 1.84) and not for participants who remained stable non-obese during adulthood.
Moreover, gaining weight was a significant risk factor for incident gout (HR 1.65).
No significant associations were found between losing weight change patterns and the risk of gout during the study period.
If participants who gained weight had become non-obese during the 10-year follow-up, an estimated 3.2% of observed gout cases could have been averted.
If the population had maintained a normal BMI, 32.9% cases could have been prevented during the 10 years.
"Gaining weight over adulthood was associated with an increased risk of gout," wrote the authors. "These findings have highlighted that maintaining non-obese weight and weight loss across adulthood is essential for the prevention and treatment of gout in adult life."
The study titled, "Incident gout and weight change patterns: a retrospective cohort study of US adults," is published in the journal Arthritis Research & Therapy.
DOI: https://arthritis-research.biomedcentral.com/articles/10.1186/s13075-021-02461-7#Sec17
Source : Arthritis Research & Therapy