Over 70 percent abortions unsafe in 5 out of 9 major Indian states: Study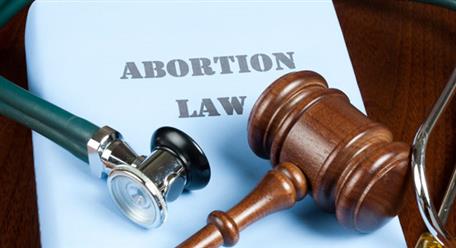 The study found that 58,266 of the 89,447 abortions among women aged 15 to 58, in the nine states were unsafe.
Abortion has been legal in India since the early 1970s, but in five out of nine major Indian states, over two-thirds of abortions may be unsafe, new research by experts based at the University of Oxford and India suggests.
Vulnerable and disadvantaged women and young women (aged 15-19) are particularly at risk and have the highest chance of dying from an abortion-related complication, the study published on Thursday in BMJ Global Health says.
The study of 1.8 million women analysed anonymous data from India's 2010-2013 Annual Health Surveys to estimate the rates of and risk factors for unsafe abortion and abortion-related maternal mortality in nine states.
Previous research had found that women's educational attainment, participation in the work force, social class and ethnicity, and the predominant preference for male children influenced abortion seeking, but this is the first empirical study of the combined effect of these factors on unsafe abortion.
In the nine states (Bihar, Chhattisgarh, Jharkhand, Madhya Pradesh, Odisha, Rajasthan, Uttar Pradesh, Uttarakhand and Assam), which represent 50% of the population, the overall rate of unsafe abortion was 67%.
The study found that 58,266 of the 89,447 abortions among women aged 15 to 58, in the nine states were unsafe.
Abortions were classified as unsafe if they were not performed (if induced) or completed (if spontaneous) in a health facility or by a skilled birth attendant or were carried out at 20 weeks' gestation or beyond.
Senior author Manisha Nair of the Nuffield Department of Population Health at the University of Oxford, said: "Socioeconomic vulnerability, teenage pregnancy and inadequate access to healthcare services combine to leave large numbers of women at risk of unsafe abortion and abortion-related death and constitute a major public health problem in India."
About 70% of India's population live in rural areas where safe abortion services are not readily available. More than half the abortion-related deaths in the study were due to a lack of access to appropriate health care.
Women living in rural settings had 26% higher chance of unsafe abortion and were more likely to die from an abortion-related cause compared to women living in urban settings. The study says.
Saswati Sanyal Choudhury of the Gauhati Medical College and Hospital, Assam, and co-author of the study, said: "We manage several women in our hospital who come with complications related to unsafe abortion, often very late."
Besides Nair and Sanyal Choudhury, other co-authors of the study are Anjali Rani (BHU, Varanasi), Farzana Zahir (Assam Medical College, Diburugarh) and Ryo Yokoe (Oxford).