Overburdened, we can't re-conduct AIPMT within 4 weeks, CBSE tells SC; court to hear plea tomorrow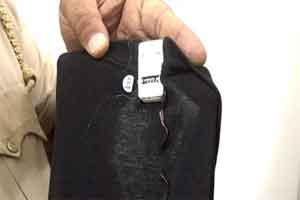 The Central Board of Secondary Education told the Supreme Court on Thursday it was impossible to re-conduct the All India Pre-Medical and Pre-Dental Entrance Test (AIPMT) 2015 within four weeks.

In a verdict that will affect nearly 6.3 lakh students, the Supreme Court had cancelled the AIMPT 2015 on June 15 and ordered a fresh test within four weeks, saying the examination was "suspect".

On Thursday, the CBSE sought at least three months to re-conduct the test, telling the court it was overburdened with the work of conducting seven other examinations. The apex court agreed to hear the CBSE's petition on Friday.

Talking on the possibility of conducting the retest within four weeks, CBSE Public Relations Officer (PRO) Rama Sharma had earlier told HT that the board is discussing and deliberating the matter and will come out with an official reaction later.

However, sources in CBSE had said it would be very difficult to conduct the exam in four weeks time.

A vacation bench of justice RK Agrawal and justice Amitava Roy earlier said although the re-conduct of the examination would consume time and cause inconvenience but to maintain the "impeccable and irrefutable" credibility of examination "this is the price, the stakeholders would have to suffer".

The apex court had directed the re-examination in view of large-scale cheating in the test with students getting answers in the examination hall at many places.

The court had said the examination stood vitiated even if one student was benefiting illegally. It had said that CBSE could not be held guilty as such but taking into consideration the past incidents, "CBSE ought to have been cognisant of these things".

The CBSE, however, had opposed the contentions seeking cancellation of the test, saying, "6.3 lakh students cannot be made to take the exam afresh when only 44 students have been found involved in taking benefits through unfair means."

The vacation bench had asked the Haryana Police to file a fresh report indicating the number of beneficiaries of the alleged irregularities in the pre-medical examination. It had also asked police to identify as many candidates as possible who had been benefited from the alleged leak.

The CBSE was to declare the results of the test, taken by over six lakh students on June 5.