Row over Pakistani Doctors attending conference in Delhi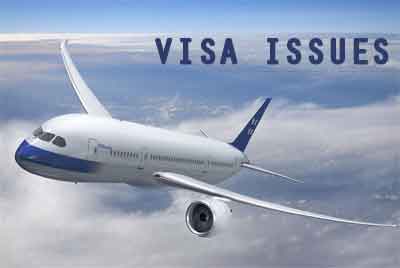 New Delhi: A row built over when a delegation of doctors from Pakistan could not attend a global conference in the capital on account of " Visa Issues." While it was initially alleged by many that they were denied visa, the Home ministry strongly refuted the "vilification campaign" saying it never received any such application from any medical practitioner belonging to the neighbouring country.
A delegation of doctors from Pakistan, expected to participate in a global conference on Head and Neck cancer in the city, could not attend the event as the Union Home Ministry said "they failed to apply for proper travel documents".
"Pakistan comes under the "Prior Reference Category" (PRC) and anyone wishing to visit any conference in India has to apply well in advance for consideration of his or her visa application," a Home Ministry official told IANS.
The official explained that "reaction time" for PRC visa application is minimum 10 days. "So one has to apply well in advance for consideration of his or her visa application."
"The reality is that we did not receive any visa application from any doctor from Pakistan to attend any conference in India," the official said.
The delegation of Pakistani doctors was scheduled to attend a four-day global meet on cancer care beginning here.
Earlier in the day, Professor at the All India Institute of Medical Sciences (AIIMS) and organising Secretary of the conference, Alok Thakar said the delegation of Pakistani doctors were scheduled to participate but could not make it as they could not get the visas.
Speaking to media at the conference, he said: "We have participants from some 12-15 countries this time. Many other countries were also likely to participate."
The conference is being organised by International Federation of Head and Neck Oncologist Societies (IFHNOS) and Foundation for Head-Neck Oncology (FHNO).
Thakar, a Professor of Otolaryngology and Head-Neck Surgery at the AIIMS, said that during the conference participants from India and other parts of the world will present papers on innovations in medicine related to Head and Neck cancers.
The news comes amidst escalating tension between India and Pakistan in the wake of the Uri attack and subsequent surgical strikes by Indian Army on terror launch pads across the border.