................................ Advertisement ................................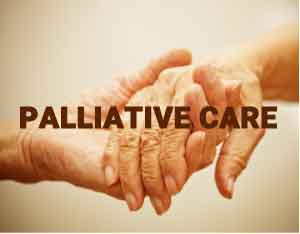 Minister of State (Health and Family Welfare), Smt Anupriya Patel stated this through a written reply in the Rajya Sabha informed that as per Indian Council of Medical Research's Cancer registry data, the estimated incidence of cancer in the country, State/UT wise during 2017 is given below:
Estimated Incidence of cancer cases in India, State/UT – All sites — Both sexes
States
2017
Jammu & Kashmir
16480
Himachal Pradesh
8348
Punjab
33781
Chandigarh
1335
Uttaranchal
12995
Haryana
32049
Delhi
20899
Rajasthan
86675
Uttar Pradesh
257353
Bihar
137656
Sikkim
485
Arunachal Pradesh
1292
Nagaland
1309
Manipur
3082
Mizoram
1687
Tripura
2229
Meghalaya
3376
Assam
32177
West Bengal
112466
Jharkhand
43071
Orissa
51763
Chhattisgarh
33477
Madhya Pradesh
93754
Gujarat
77097
Daman & Diu
504
Dadra & Nagar Haveli
542
Maharashtra
138271
Telangana
43784
Andhra Pradesh
60475
Karnataka
76867
Goa
1801
Lakshadweep
96
Kerala
44566
Tamil Nadu
83554
Pondicherry
1687
Andaman & Nicobar Islands
443
Total
1517426
Health is a State subject, however to supplement the efforts of State, the Government of India is implementing  National Programme for Palliative Care (NPPC) under National Health Mission (NHM). There is no state-wise/national data maintained under NPPC, which suggest the inadequacy of number of palliative care units in the country as the support under the Program for the States/UTs is primarily for establishing basic palliative care services at district hospitals.
The program is a part of the 'Mission Flexipool' of National Health Mission (NHM). A framework of operational and financial guidelines for the states has been developed, on the basis of which the states/UTs prepare their proposals related to palliative care and incorporate them in their respective Programme Implementation Plan (PIPs) to seek financial support under NHM. The palliative care units at district hospitals, which are supported under the program, are at different stages of getting operational. A list of the districts covered, so far, under the program is given below:
List of districts, state-wise, covered under National Program for Palliative Care 
S.No
States/UTs
Districts
1
Maharashtra
8; Amravati, Bhandara, Chandrapur, Gadchiroli, Wardha, Washim,
Parbhani&Satara
2
Tamilnadu
20; Cuddalore, Dindigul, KovilpattiRamanathapuram, Tiruppur,
Krishnagiri, Thiruvallur, Namakkal, Thiruvarur,
Tiruvannamalai, Kanchipuram, Pollachi, Villupuram, Vellore,
Kumbakonam, Erode, Trichy, Salem, Tirunelveli&
Kanniyakumari
3
West Bengal
19; Darjeeling, Jalpaigudi, Coochbehar, Uttar Dinajpur, Dakshin
Dinajpur, Malada, Murshidabad, Nadia, North 24 Parganas,
South 24 Parganas, Hooghly, Hawrah, PoorviMidnapur,
PashchimMidnapur, Bankura, Birbhum, Purulia, Bardhman&
Alipurduar
4
Odisha
5; Balangir; Nabrangpur; Koraput; Malkangiri and Naupada)
5
Assam
5; Kamrup, Jorhat, Sibsagar, Dibrugarh and Lakhimpur
6
Tripura
4; Kumarghat Rural Hospital, Kulai District Hospital, Udaipur
District Hospital and Jolaibari Rural Hospital
7
Nagaland
1; Naga hospital, Kohima
8
Andhra Pradesh
5; Visakhapatnam, Guntur, Nellore, Tirupathi& Kurnool
9
Telangana
8; districts yet to be identified by the state.
10
Mizoram
1; East Aizwal
11
Puducherry
1; Puducherry
12
Kerala
14;Thiruvananthpuram, Kollam, Pathanamthitta, Kottayam,
Alapuzza, Idukki, Ernakulam, Thrissur, Palakkad, Malaputtam,
Kozhikode, Wayanad, Kannur, Kasargode
13
Uttar Pradesh
10; Jalaun, Jhansi, Kheri, Lalitpur, Etawah, Faizabad, Firozabad,
Farrukhabad, Raibareilly&Sultanpur
14
Jammu & Kashmir
4; districts yet to be identified by the state in Jammu division.
15
Karnataka
5; Bangalore Rural, Raichur, Mangalore, Dharwad& Mysore.
16
Gujarat
6; Gandhinagar, Surendranagar, Rajkot, Jamnagar, Porbandar&
Junagadh
17
Haryana
1; Ambala
18
Chhattisgarh
3; Raipur, Durg and Dhamtari
19
Madhya Pradesh
1; Ujjain
Studied at Indraprastha College for Women (Delhi University), completed in year 2014. Currently working with Medical Dialogues, a online Medical news paper dedicated for healthcare Professionals.
................................ Advertisement ................................
................................ Advertisement ................................
0 comment(s) on Palliative Care Units for Cancer Patients