................................ Advertisement ................................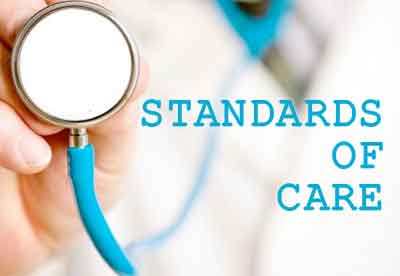 Medical Negligence cases, apart from their criminal, civil as well as professional liabilities seems to have another major implication for accredited hospitals . This one comes in regards of the NABH accreditation of accredited hospitals
Recently,a five member committee of doctors under the Haryana DGHS has found Alchemist Hospital, Panchkula, was negligent in providing proper care to patients and it failed to adhere to the prescribed standards laid by the National Accreditation Board for Hospitals and Healthcare Providers (NABH)
The inquiry was initiated  after Neeraj Chaudhary, a lawyer by profession, lodged a complaint with the authorities accusing the hospital guilty of medical negligence as well as violating the guidelines of NABH accreditation, that resulted in his mother's death.
The case pertains to Neeraj's mother,  Purshotma Chaudhary (76) who was admitted to the Medical ICU of the said hospital with complaints of breathing and weakness, on December 10th, 2015. The complainant alleged that soon after she got admitted, her condition began to deteriorate  and that she allegedly suffered hospital acquired infections, including Klebseilla Pneumonia. Moreover, during the stay at the hospital, the patient developed bed sores, about which the family was not informed until it reached stage 4. With lack of proper intervention, the bed sores culminated into septicemia finally leading to her death on 24th January, 2016. The family paid a total bill of Rs 22 lakhs during the course of the treatment reports Indian Express.
The committee finding the hospital negligent said ,
................................ Advertisement ................................
"Staff nurses noticed non-intact skin on December 15, 2015, at 10 am and dressing is also mentioned but there is no record of information given to relatives on the same date. As per record, doctor in the ICU observed bed sores on December 19 but there is no mention that relatives were informed on that day. As per record, Dr Vikas Bhadoo mentioned pressure sore on December 22 and also consulted Dr Bakshi (plastic surgeon). Consultation of Dr Bakshi was done later where he mentioned bed sore is in Stage 3. He advised two hourly change of position which was not followed strictly as per record. As per record, patient's attendant was informed on December 23 about the bed sore," 
It further concluded that: "The hospital was negligent in providing proper care to the patients and failed to adhere to the prescribed standards laid by NABH."
Dr Vinay Verma, CEO, Alchemist Hospital, told Indian Express: "The NABH team had already inspected the hospital two months ago and had found no deficiencies. The hospital had NABH accreditation till 2017, which means we follow their stringent standards. How can a third party conclude that we do not follow the standards?"
However, complainant Chaudhary said: "I will write a complaint to NABH for withdrawal of their accreditation and also file a complaint with the president, Medical Council of Haryana, to initiate appropriate disciplinary action against the erring doctors."
Meghna A Singhania is the founder and Editor-in-Chief at Medical Dialogues. An Economics graduate from Delhi University and a post graduate from London School of Economics and Political Science, her key research interest lies in health economics, and policy making in health and medical sector in the country.
She can be contacted at meghna@medicaldialogues.in.
Contact no. 011-43720751
................................ Advertisement ................................
5 comment(s) on Panchkula: NABH accreditation of Hospital in jeopardy on account of medical negligence