Patients to get free medicines in Himachal Pradesh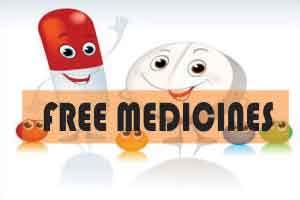 Shimla: All the patients in Himachal Pradesh will get medicines and consumables free of cost at all the state's public health facilities.
A decision in this regard was taken in the cabinet meeting, chaired by Chief Minister Virbhadra Singh.
About 330 more medicines and consumables would be included in the state government's free drug policy, under the Indira Gandhi Free Medicines Scheme, and a budgetary provision of Rs 71 crore has also been made, an official statement said.
Apart from this, the cabinet also decided to grant the retirement and death gratuity to employees having New Pension System (NPS) from the prospective date as per the terms and conditions under CCS (Pension) Rules, 1972 subject to maximum limit of 25 years of qualifying services.
The cabinet also decided that the PTA (GIA) teachers, whose services have not been taken on contract basis may be allowed financial benefits including annual increase as well as honorarium for vacation period on the notional basis on par with their counterparts with effect from June 1.
The cabinet gave its nod to increase in the honorarium of Panchayat Chowkidar from Rs 2,350 to Rs 3,050 (an increase of Rs 700 per month), the release said.
Keeping in view the World Bank and the JICA assisted upcoming new projects in Forest Department, namely H P Forest for Prosperity Project (FPP) and H P Forest Ecosystem Management and Livelihoods Improvement Project (HPFEM LIP), approval was accorded for manpower structure for preparation phase of the twin projects.
The restructuring envisaged re-positioning of the posts of externally aided Mid-Himalayan Watershed Development Project and the Swan River Project.
The headquarter of FPP will be at Una and that of HPFEM LIP at Kullu/Shamshi and one regional office at Rampur.
The cabinet also gave its nod to upgrade community health centre in Badsar in Hamirpur to a 50-bed hospital, open new Ayurvedic health centres/dispensaries in Choridhar in Tehsil Karsog, Shirhorpian in Jwalamukhi, Tikker Rajputaan in Bijhari in district Hamirpur, Bhedon in Nahan, Dupkan in district Kullu and Gawal Tikker in Palampur in district Kangra.
There would be three posts each in ayurvedic health centres.
Nod was given to open Health Sub Centre (HSC) at Katindi (Mandi) and Primary Health Centre at Khoksar in Lahaul and Spiti, Bhiunkhari in Solan and Drang in Kangra district.
The cabinet approved filling up of 110 vacant posts of Junior Office Assistant (IT) in the health and family welfare department on contract basis, decided to appoint 110 staff nurses for Pandit Jawahar Lal Nehru Government Medical College, Chamba.
As many as 96 posts of foreman would be created by upgrading the vacant posts of pump operators in IPH department, 20 posts of Assistant Professors (College Cadre) in Sociology and Physical Education would be filled on contract basis, 31 backlog posts of Lecturers of various discipline in government polytechnics, 12 posts of Publicity Assistants grade-I and 12 posts of Grade-II in Information and Public Relations Department on contract basis would be filled.
The cabinet also gave its nod to set up a government polytechnic at Dalash in district Kullu with requisite staff, open sub-Employment Exchange at Nerchowk in district Mandi and Nagrota Bagawan in Kangra district.
Apart from these, the cabinet also decided to increase the cadre strength of Himachal Pradesh Administrative services (HPAS) from 206 to 228 as per the recommendations of Cadre Review Committee.
PTI PCL Himachal Cabinet today decided to provide medicines (drugs) and consumable free of cost to all the patients irrespective of any income criteria at all public health facilities in the State.