Patna: HIV patients being shunned from government hospitals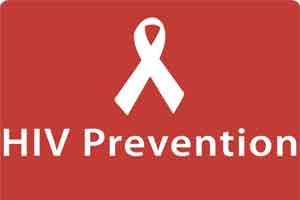 Patna: Reports of refusal or avoidance by surgeons to treat HIV patients is filtering in from the state of Patna. HIV patients are now turning to  social activist organizations in an attempt to seek  state intervention in government and private hospitals for care and surgical procedures.The HIV infected are alleging that doctors keep postponing surgical procedure dates despite existing emergency situations.
Complaints seem to be piling up  from the HIV infected; whether in the initial stage of the disease or  a complicated one. All  are seeking immediate care and  surgical intervention.
A pregnant woman with the virus is reported to have been shunned by doctors at the Aurangabad Sadar Hospital, last week.
Another case is that of Ram Kumar, in his late 40s, who needed to get his urethra dilated in 2009. For the next six years, he visited the city's Indira Gandhi Institute of Medical Sciences (IGIMS), Nalanda Medical College & Hospital (NMCH) and Patna Medical College & Hospital (PMCH) several times. Doctors kept postponing his surgery on one pretext or another.
When Kumar expressed  concerns over his compounding health complications, to a senior official of the state's Health Department, last year, the official's called the  IGIMS authorities and  elicited  positive assurance. However, they proved hollow in the long run. "I eventually ended up spending a fortune on my surgery in a private hospital at Rajendra Nagar in Patna," he added.
Another surgical reservation on the part of  doctors surfaced in the case of Anupriya. The Patna Network of People Living With HIV/AIDS described her as a women in her 30s, who visited the PMCH's gynae ward earlier this year, to get her uterus removed. The organization claims that she was avoided by the doctors,  who used the excuse that surgery would complicate matters. "We even petitioned the hospital superintendent, but to no avail," Anupriya alleged.
A formidable HIV surgical woe that also came to light was of Kumar Vivek.  Kumar's brother had been visiting the PMCH for four years to get his urethra dilated. "We last visited the PMCH in August 2015. The doctors agreed to operate, but backed out when they came to know that my brother has HIV," After running run from pillar to post,Vivek decided to get the brother admitted and operated  at a private hospital on Boring Road. "We sold off a piece of our land to arrange Rs 2 lakh which we spent on the surgery at the private facility," he revealed.
Gyan Ranjan, of the Patna Network of People Living With HIV/AIDS  rattles off names of at least half a dozen such patients who were made to run in circles in the face of  doctor refusals.
PMCH superintendent Dr Lakhindra Prasad, however,  has a different story to tell; The man insists that the hospital does provide  kits to doctors. "If a patient is denied care or surgery,he must complain in writing," he counteracted  to the TOI.
Many other Medical practitioners, on the other hand, when confronted stated their own limitations for reluctance. According to them there are most often left without safety kits required to treat the HIV infected patient. A doctor naming a government hospital ruefully admitted,"We do not have in PMCH the safety kits required to handle such patients."
These and other similar HIV cases are not limited to Patna district alone. The PNPL has mentioned hospitals like the Darbhanga Medical College & Hospital, Shri Krishna Medical College & Hospital, Muzaffarpur and Jawaharlal Nehru Medical College & Hospital-Bhagalpur ,where HIV patients lie in wait in the gynae and ortho wards, awaiting surgical procedures.
                                  ACS 's Surgical Procedure Recommendations for surgeons treating  the HIV infected
Time and time again, doctors have expressed apprehensions about treating the HIV infected in the absence of proper kits. At same time, doctors need to be aware of the various Guidelines that speak of various precautions that they must adhere to for both, their own safety and that of the patients. Following are the recommendations  published  in the Bulletin of the American College of Surgeons .


Surgeons have the same ethical obligations to render care to HIV-infected patients as they have to care for other patients.


Surgeons should utilize the highest standards of infection control, involving the most effective known sterile barriers, universal precautions, and scientifically accepted infection control practices. This practice should extend to all sites where surgical care is rendered and to all patients who receive surgical care.


Based on data in the current literature, HIV-infected surgeons may continue to practice and perform invasive procedures and surgical operations unless there is clear evidence that a significant risk of transmission of infection exists through an inability to meet basic infection control procedures, or the surgeon is functionally unable to care for patients. These determinations are to be made by the surgeon's personal physician and/or an institutional panel so designated for confidential counselling. Such a panel should be composed of infectious disease specialists, surgeons, and other health care professionals who are knowledgeable about blood-borne infections.


Post exposure prophylaxis with antiretroviral chemotherapy is recommended.


Surgeons should know their own status for HIV infection, as they would be knowledgeable about any other disease or illness that is of concern to them personally. Treatment of HIV infection, while not curative, has been effective and is recommended. Knowledge of the HIV infection status of the individual is not to be used in the determination of suitability of the surgeon for surgical practice. The HIV status of a surgeon is personal health information and does not need to be disclosed to anyone.


To read further click on the following link: