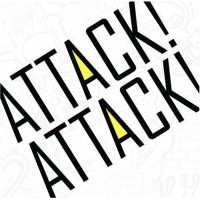 A chaotic situation was recently creating by the family members of a deceased in the Purnia sadar hospital in Patna. Allegedly, after the patient's death during the treatment at the hospital, the family members roughed up the staff members in utter dismay.
While the incident happened in the wee hours of the night, the protest by the family members continued in the next day morning also. The son of the deceased went a step ahead and lodged a written complaint with the civil surgeon, accusing the doctors of negligence which caused the death of his mother. Only after being pacified by the civil surgeon the situation became apparently normal.
As implied by a statement from the Civil surgeon Dr MM Wasim, he said that removal of the oxygen supply from the deceased was in acted only after she was officially noted dead. Then, the supply was put on to another patient, which in turn, irked the family. Now, Dr Wasim will look into the written complaint, as he was not present in the hospital during the time of the incident.
As reported by TOI, Mehroona was a resident of Ranipatra Bazaar under Khajanchi Hat police station in Purnia. The family members continued to protest even on Thursday morning in front of the sadar hospital. Later, they were pacified by civil surgeon Dr MM Wasim. Mehroona's elder son Muhammad Sajjad lodged a written complaint with the civil surgeon after which the situation became normal. Sajjad accused the doctors of negligence which caused her death.
Hospital sources said Mehroona was admitted to the hospital in serious condition at 9am on Wednesday. They said the doctors on duty put her on oxygen but later referred her to Jawaharlal Nehru Medical College Hospital, Bhagalpur, Sources also said Mehroona's family members were not ready to take her elsewhere.
Civil surgeon Dr MM Wasim said Mehroona died at around 10pm on Wednesday after which her oxygen supply was removed by the doctor on duty and the same was provided to another patient. He said that step irked Mehroona's family members. Wasim said he reached the hospital at around 6am on Thursday and pacified the aggrieved the family members. Wasim also said he would look into the matter on the basis of the written complaint of Sajjad.
0 comment(s) on Patna: Staff members at Purnia sadar hospital attacked